Wednesday, April 06, 2022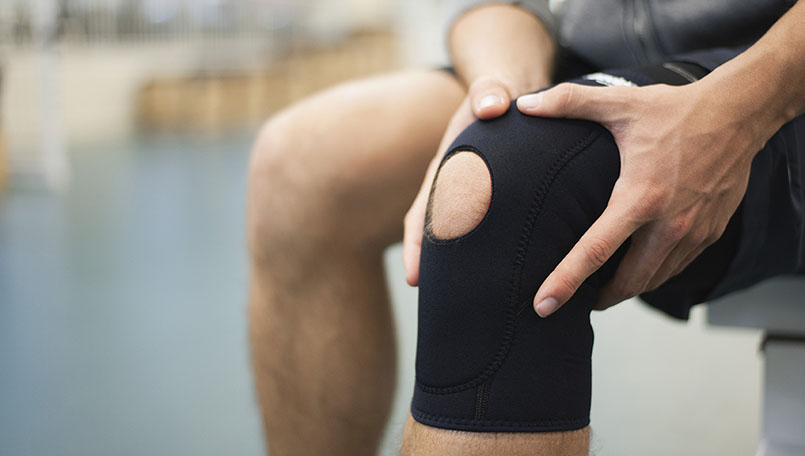 All You Need to Know About Splints, Boots and Braces
Whether you're in a game, going for a run, or slip on the stairs, a serious injury can happen when you least expect it. Depending on the cause and severity of an injury, your doctor may suggest one
When is a splint needed?
Doctors may recommend using a splint after surgery or a trauma related incident, to immobilize joints and prevent further damage.
"Splints are some of the most common methods used for immobilization following a sports or orthopedic injury. Whether the injury involves the bone or is just soft tissue in nature, a splint is applied to help immobilize the injured area," said Dr. Ali Sobh, Beaumont orthopedic surgeon. "This optimizes the healing environment so the injury can heal appropriately and in a timely manner."
Some of the most common injuries that require splint immobilization are fractures involving the foot, ankle, leg or wrist.
When is a boot needed?
If a patient experiences a foot, ankle or lower leg injury, a boot may be used to provide stability for the joints. Boots come in three designs:
partial
full
non-weight bearing
Depending on the severity of the injury and the amount of stability needed, your doctor will prescribe the option that is best for you. Boots can be easily removed when bathing, and the boot itself can be cleaned with a cloth.
When is a brace needed?
Braces are designed for patients who are dealing with musculoskeletal issues, from sprains and strains to fractures and dislocated joints. In some cases, a brace can be a long-term solution to assist with joint imbalances and instability. There are three designs of braces, most used for the knee:
a range-of-motion brace that limits the movement in the joint
a patella-stabilizing brace which prevents movement
a functional brace which uses straps and hinges to provide support during activity
When are crutches needed?
For injuries or trauma that require a non-weight bearing course of recovery, crutches may be recommended. The crutch, usually made from wood, metal or fiberglass, is a stick-like support with padding at the top that slides underneath the arm and allows weight to be transferred from the legs into the upper body.
If you experience a sports or orthopedic injury, it's important to have it checked out right away so your doctor can recommend the best treatment and course of recovery.