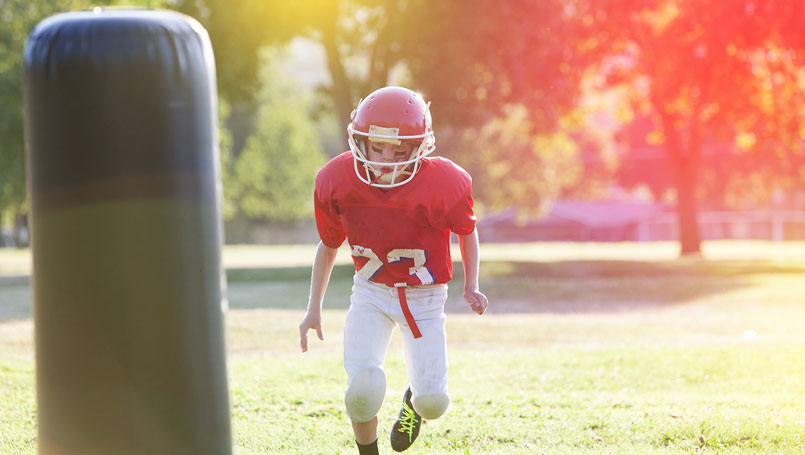 Approximately 80 percent of concussions resolve over seven to 14 days, with an average of 10 days. It's what you do, or don't do, in those days that impact your recovery process.
The recovery from concussion in children generally occurs over a longer time period than in adults. On an average, concussed high school athletes take twice as long to recover (10 - 14 days) than college and professional athletes (3 - 7 days) and preadolescent children may take even longer to recover.
The activities to specifically avoid include:
watching television
reading
using a computer/tablet
video gaming
texting
listening to music on headphones
doing homework
using the telephone
driving
Lori Sheridan, Concussion Health Awareness and Management Program (CHAMP) coordinator at Beaumont, explained that concussions, "temporarily interferes with the way your brain works and can affect memory, judgment, reflexes, speech, balance, coordination and sleep patterns."
While recovering, rest and time are the only proven remedies that work to heal concussion. While most concussed patients are able to return to school or work within 7 - 14 days, 15 percent may have symptoms lasting up to one year.

Rest is especially important as cognitive demands can worsen symptoms or delay recovery. The first few days of recovery should not include technology, loud noises, bright lights
While your body may feel ready for social and physical activity, both should be avoided for the days immediately following a concussion diagnosis.
So, how do you know when you're fully recovered and ready to resume normal activities?
Sheridan said, "While a concussed person's physical symptoms may subside, their brain's cognitive ability to stay focused, comprehend, remember and make decisions may still be affected. This is why it's necessary for both professional and student athletes to be cleared by a physician trained in concussion before returning to play."