Thursday, August 20, 2020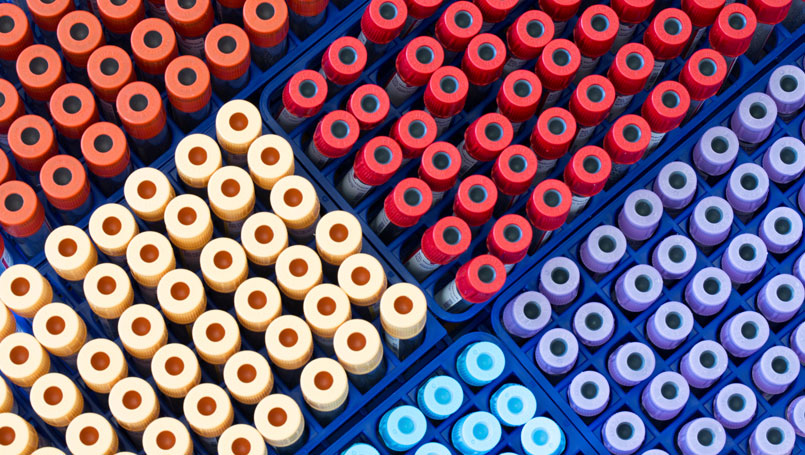 Research hopes to shed light on how COVID-19 impacts cancer patients
Researchers at Beaumont hospitals in Dearborn, Farmington Hills, Royal Oak and Troy have begun enrolling patients in a new, National Cancer Institute study aimed at finding out how COVID-19 impacts cancer patients.
The NCI COVID-19 in Cancer Patients Study, or NCCAPS, is a natural history study of COVID-19 in people with cancer. As part of the study, researchers nationwide will collect blood samples, medical information, and medical images from people with cancer who also have COVID-19. Participants will be followed for up to two years to help doctors and researchers understand how cancer affects COVID-19 and COVID-19 affects cancer.
"People with cancer are already facing the shock of a cancer diagnosis, the tribulations that accompany treatment, or the stress of survivorship. In addition, we're learning people with cancer may be at higher risk of severe illness from COVID-19 because their cancer, or its treatment, has left them more vulnerable to complications," said Dr. Dana Zakalik, professor of medicine and oncology, Oakland University William Beaumont School of Medicine; and director, Nancy and James Grosfeld Cancer Genetics Center, Beaumont Health. "This national study will help scientists answer key questions about COVID-19's impact on cancer patients, as well as cancer's impact on the course of COVID-19. The findings have the potential to influence the treatment of cancer patients with COVID-19 in the future."
To participate in the study, patients must be actively undergoing cancer treatment – chemotherapy, targeted therapy, immunotherapy, and/or radiation therapy; or follow-up care after treatment that requires them to regularly visit a health care facility. Participation in this voluntary study will not require additional hospital visits. The study aims to enroll about 2,000 people with cancer and COVID-19 nationwide.
This study is open to adults who are receiving treatment for cancer and are waiting for COVID-19 test results or who have COVID-19 now. If a person enrolls in the study while waiting for their test results and it turns out they are not infected with the virus, they will no longer be part of the study.
The study will allow researchers to:
Learn more about the risk factors related to serious illness from COVID-19 in people who are having treatment for cancer.
Study how COVID-19 affects cancer treatment and the results of the treatment.
Find genetic risk factors and markers of serious illness from COVID-19 in people with cancer.
Create a bank of data, blood samples, and images from people with COVID-19 and cancer for future research.
To learn more about the study criteria, call the Cancer Clinical Trials Office at the Beaumont Research Institute at 248-551-7695.