Monday, November 26, 2018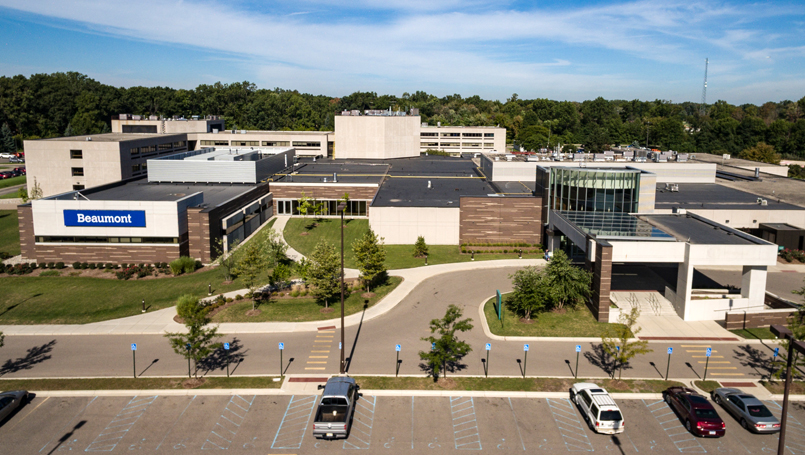 Beaumont Health is expanding its orthopedics program with the opening of a new, dedicated Orthopedic Center in Taylor.
To meet the increasing demand for orthopedic services, the center, located at 10000 Telegraph Road, will provide these services to area residents in a brand new orthopedic clinic, with access to a variety of physicians, clinicians and specialists.
Same-day appointments are also available.
On Monday, Nov. 19, the newly constructed 10,000-square-foot medical office building opened to the community, with a ribbon cutting ceremony, which included Mayor Rick Sollars of Taylor. The new space includes 12 exam rooms and areas for casting and therapy, in addition to serving as a teaching center for orthopedic residents and fellows.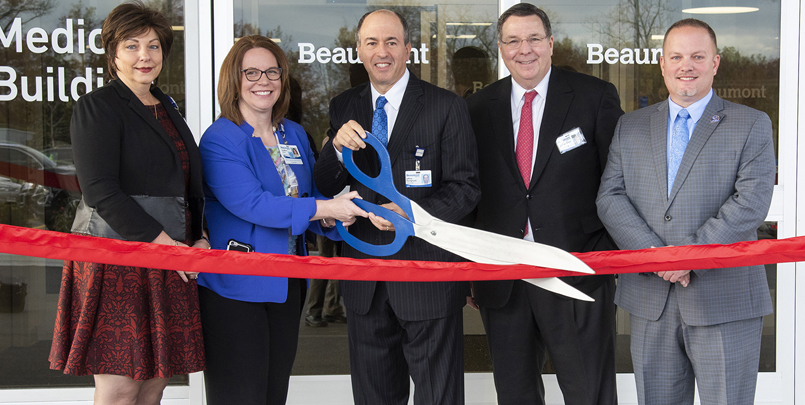 "This new clinic underscores Beaumont's commitment to our orthopedic programs in Taylor and the Downriver communities, and allows us to provide our patients and families access to high-quality services," said Jeffrey Fischgrund, M.D., chairman, Orthopedics, Beaumont Health.
"We are bringing the best orthopedic minds from across Beaumont to Taylor. This will be a valuable resource serving the community and helping shape the course of medical care for years to come."
Some of the services offered include:
same-day exams
in-clinic imaging
expedited access to orthopedic subspecialists
a comprehensive treatment plan for specific injuries
"Our orthopedic surgeons diagnose and treat the most complex orthopedic conditions in both adult and pediatric patients," added Dr. Fischgrund. "The new clinic will allow us to provide high-quality care when it is most convenient for patients."
Throughout Metro Detroit, Beaumont has more than 150 board-certified orthopedic surgeons. They treat cases in every specialty and subspecialty of orthopedics, including minimally invasive hip and knee reconstruction; orthopedic oncology; trauma; hand surgery; foot and ankle surgery; shoulder problems; and advanced spine surgery.
Located in the Beaumont Medical Building, on the campus of Beaumont Hospital, Taylor, the center offers all services in one location. Patients who undergo surgery will be close to all their medical needs, in addition to an on-site, nationally recognized, inpatient Bone and Joint Unit.
"Our team enjoys working with and treating patients from all walks of life, helping them get back to the activities they're passionate about," said Lee Ann Odom, president, Beaumont Hospital, Taylor and administrative lead of Beaumont Health's orthopedic team.
"It's an honor to provide these services to the Taylor and Downriver communities to help patients and families in need," she added.
---
Photo Caption: The ribbon cutting for the new orthopedic center included (from left to right) Carolyn Wilson, chief operating officer, Beaumont Health; Lee Ann Odom, president, Beaumont, Taylor and administrative lead of Beaumont Health's Orthopedic Team; Jeffery Fischgrund, M.D., chairman of Orthopedics, Beaumont Health; John Fox, president and CEO, Beaumont Health and Mayor Rick Sollars, city of Taylor.