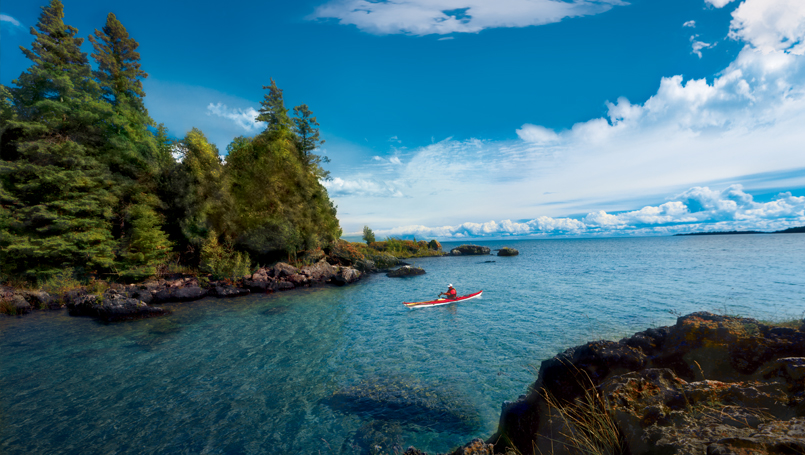 Get outside and enjoy nature!
That's the main lesson learned from a study by Australian and UK environmental scientists.
According to the research, people who visit parks for 30 minutes or more each week are less likely to have high blood pressure or poor mental health. Other health benefits include reduced risk of heart disease, stress, anxiety and depression.
Beaumont psychologist, Carnigee Truesdale-Howard, PsyD., said the results of the study aren't surprising, but are good for people to hear.
"The fact that Mother Earth appears to provide physical and mental health benefits makes sense. I think what is surprising may be the way to obtain these benefits is as simple as going to the park for 30 minutes," said Truesdale-Howard. "Nature and nature sounds have been linked to relaxation and ways to avoid stress for some time."
I think what is surprising may be the way to obtain these benefits is as simple as going to the park for 30 minutes.

Truesdale-Howard
HOW NATURE IMPROVES OUR MOOD
Spending time outside can be a transformative experience.
"The warmth from the sun immediately evokes happiness and the natural light positively impacts our mood. Sunlight increases the hormone production of serotonin, which can improve our mood and help with feeling calm and focused," detailed Truesdale-Howard.
When an individual is feeling good or happy they are more likely to have positive thoughts and engage in enjoyable activities. There are plenty of fun activities to do in the park individually or with a group of friends. Physical exercise has also been shown to reduce depression and anxiety and improve one's immune system. Additionally, being in the park allows people to unplug from electronics.
ENJOYING THE GREAT LAKES STATE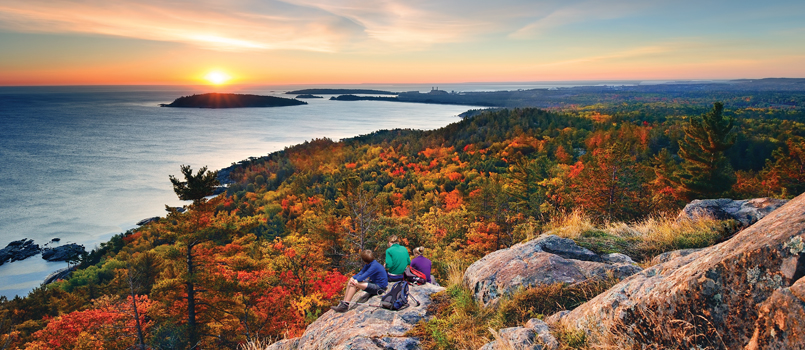 (PHOTO: Pure Michigan)
With all of the health benefits of nature, we're lucky to live in a state that offers so many parks and recreation opportunities. Michigan.org lists more than 1,000 results for "Nature & Parks."
"One of Michigan's greatest assets is in the recreation opportunities available throughout the state," explained Michelle Grinnell, public relations manager for Travel Michigan. "We have 102 state parks and seven national parks and national park assets and countless local parks and recreation areas. We have more than 11,000 lakes, 1,300 miles of designated bike trails, 600 campgrounds and more."
Grinnell added that it's not just the quantity, but also the quality of recreation experiences Michigan has to offer, whether you are looking for an epic adventure or a family-friendly getaway.
Truesdale-Howard believes that a disguised advantage Michiganders have is the nearly six months of cold, snowy weather that, "Motivates us to soak up all the warmth of the sun we can and get outdoors."
Since the time spent outdoors is an important part of study results, it's key to keep yourself busy while enjoying nature. Grinnell says that the Michigan Department of Natural Resources provides tremendous programming in its state parks, including the recreation 101 programs, free fishing weekends, guided hikes and more.
FINDING THE TIME
Lack of time seems to be the No. 1 excuse people have for not getting outside enough. Fortunately, businesses and organizations are trying to tackle this situation by providing incentives through health insurances to meet certain physical health targets with weight, blood pressure, etc.
Many hospital systems, like Beaumont, are smoke-free and improving the grounds with gardens and tranquil spots to sit, eat lunch or unwind on breaks. Some even offer yoga onsite and provide wellness classes.
So, what are you waiting for? Get outside now!
---
HIDDEN GEMS OF MICHIGAN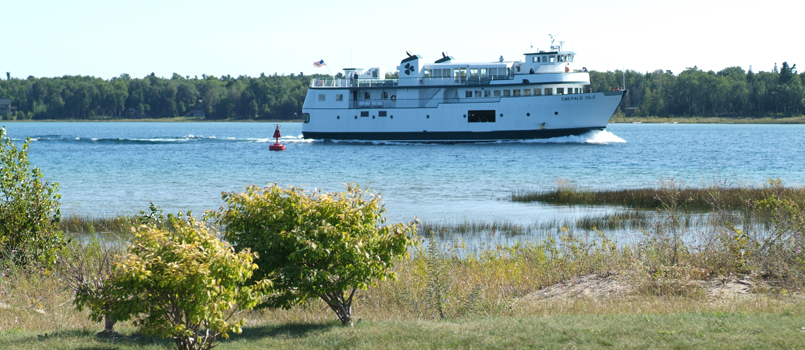 (PHOTO: John Thorone; Beaver Island)
You've probably heard of Sleeping Bear Dunes, Isle Royale and Pictured Rocks, but maybe these hidden gems around Michigan have flown under your radar. Grinnell recommends the following:
This remote island in northern Lake Michigan includes nature preserves and abundant state land for walking, exploring and relaxing.
Located in Southeastern and Central Michigan this national heritage areas allows visitors to discover Michigan's rich automotive heritage. Tour takes visitors to such attractions as The Henry Ford Museum, Greenfield Village, GM World, Detroit Institute of Arts, Michigan International Speedway, Automotive Hall of Fame, Yankee Air Museum and the River Rouge Plant Factory Tour.
America's first and only International Wildlife Refuge in North America is located right in Southeast Michigan! The refuge includes islands, coastal wetlands, marshes, shoals and waterfront lands along 48 miles of Detroit River and Western Lake Erie shoreline in Monroe and Wayne counties.
Dubbed "Michigan's Ultimate Playground," Drummond Island is an ideal place to enjoy the best of what Michigan has to offer – kayaking, birding, golfing, camping, fishing, hiking and much more.
Located in Michigan's eastern Upper Peninsula, Les Cheneaux is a series of 36 islands along 12 miles of Lake Huron shoreline.