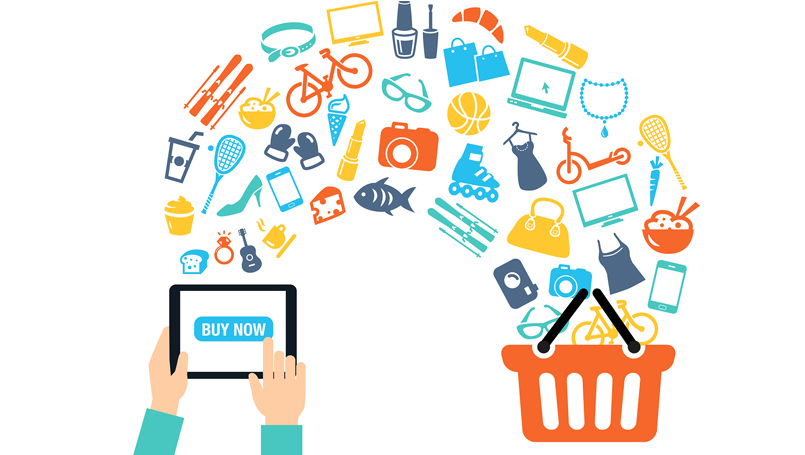 Why go to the grocery store when it can come to you?
With supermarkets and grocery chains rapidly expanding in the online grocery-shopping scene, many people are starting to order grocery items directly from their couch.
Kroger ClickList, Meijer Instacart and Busch's Fresh Food Market, for example, each offer online ordering and pick up at the store, date and time of their choosing.
With these health benefits of online grocery shopping, you might want to consider giving it a try!
AVOID IMPULSE PURCHASES
A major benefit of going online to select groceries is that you don't have to pass by some freshly baked cookies in the bakery section to get to the fresh produce! With online grocery shopping, you can easily select exactly what you need and reduce unnecessary spending on impulse purchases.
SAVE TIME
Instead of wasting time wandering down each aisle looking for a specific ingredient, you can just type the name into the search bar to purchase it. You can shop online any time of the day that works best for you, instead of fighting the crowds or trying to get to the grocery store before it closes. Some online grocery services even offer home delivery (some Meijer locations utilize the Shipt app), so you can also save the time on actually making the trip to the store.
MAKE HEALTHY RECIPES
It's much easier to plan balanced, healthy meals for your family when you have all of the ingredients you need on hand. If you want to plan healthier meals but don't have the time, having these items delivered to you will make it easier to put them to good use.
STAY ORGANIZED
Many online grocery services allow you to save your lists for future use. You can even automate your grocery deliveries so that your frequently purchased items are shipped to you on a regular basis. This system can help you stay organized and avoid forgetting something at the store.
Going online for grocery needs is growing in popularity each day. Knowing these advantages can help you turn a chore into a simple task!