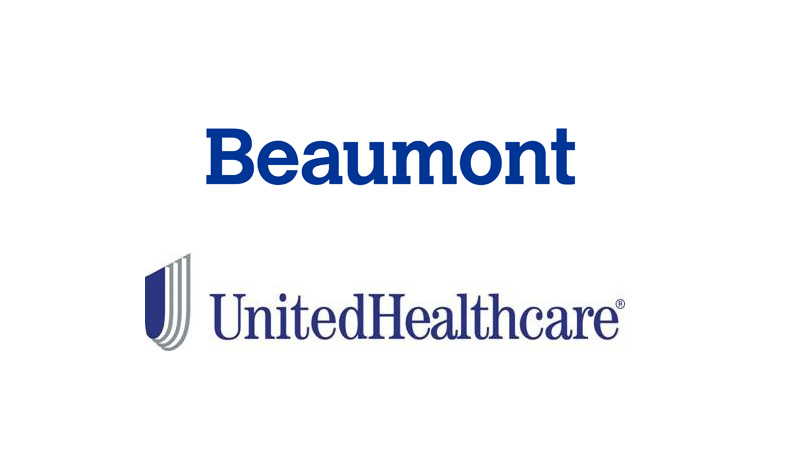 New plan could save southeast Michigan employers up to 15 percent on health care costs
Collaboration gives southeast Michigan enhanced options and access to the Beaumont Network of facilities and physicians

Southeast Michigan-area employers have the potential to save up to 15 percent on monthly premiums with a new health plan from UnitedHealthcare. The plan consists exclusively of the Beaumont Network of providers and facilities, the state's largest health system.
The new health plan provides eligible participants access to Beaumont's eight hospitals and 145 outpatient sites throughout Macomb, Oakland and Wayne counties. Plan participants will be able to receive care from the Beaumont Network of 5,000 affiliated physicians, including specialists, without a referral. The network also includes the 30 Beaumont Urgent Care sites opening this year.
UnitedHealthcare designed the plan to deliver a new competitive option to southeast Michigan employers seeking cost-effective, patient-centered health plans. In addition to the cost-savings for employers, the plan will offer employees lower monthly premiums compared to other health plans.
The new plan will be available to employers in Macomb, Oakland and Wayne counties with fully insured and self-funded UnitedHealthcare benefit plans. Employers with 51 or more employees will have access beginning July 1. Businesses with two to 50 employees will have access starting Jan. 1, 2020. Employers can also access the plan if a majority of their employees live in Macomb, Oakland and Wayne counties, even if their offices or facilities are located in other Michigan counties.
"Employers in southeast Michigan have asked for new health plans that provide cost-effective, quality care," said Dustin Hinton, CEO of UnitedHealthcare of Michigan. "This new plan combines the quality care of the state's largest health system with the resources and tools of UnitedHealthcare, delivering options that make the health system easier and more affordable for consumers to navigate."
John Fox, CEO of Beaumont Health, said, "Beaumont has a history of working with UnitedHealthcare. We look forward to making the Beaumont Network of physicians and facilities available as part of this new option for local employers and employees."
Many employers find health plans that combine benefits and physician-directed care within a single, local health system attractive as they can strengthen the patient/physician relationship and make it easier to manage employee health care needs.
All plan participants will have access to UnitedHealthcare resources, including dedicated customer care advocates, online tools, a mobile app, virtual visits and a 24-hour Nurse Line.
Beaumont Health
Beaumont Health is Michigan's largest health care system and is most preferred for health care in Southeast Michigan, according to NRC Health survey data. The not-for-profit organization was created to provide patients with greater access to compassionate, extraordinary care, every day. Beaumont has a total net revenue of $4.7 billion and consists of eight hospitals with 3,429 beds, 145 outpatient sites, nearly 5,000 physicians, 38,000 employees and 3,500 volunteers. In 2018, Beaumont had 178,196 inpatient discharges, 17,790 births and 572,597 emergency visits.
UnitedHealthcare
UnitedHealthcare is dedicated to helping people live healthier lives and making the health system work better for everyone by simplifying the health care experience, meeting consumer health and wellness needs, and sustaining trusted relationships with care providers. In the United States, UnitedHealthcare offers the full spectrum of health benefit programs for individuals, employers, and Medicare and Medicaid beneficiaries, and contracts directly with more than 1.2 million physicians and care professionals, and 6,500 hospitals and other care facilities nationwide. The company also provides health benefits and delivers care to people through owned and operated health care facilities in South America. UnitedHealthcare is one of the businesses of UnitedHealth Group (NYSE: UNH), a diversified health care company. For more information, visit UnitedHealthcare at www.uhc.com or follow @UHC on Twitter.