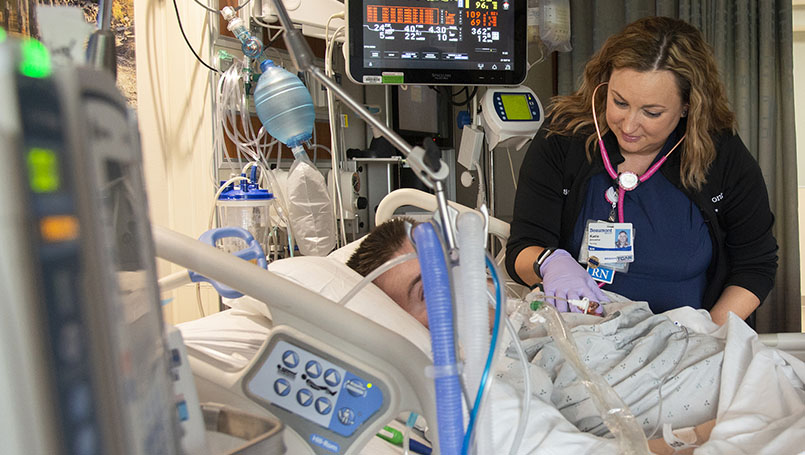 Mat Ishbia is a household name throughout southeast Michigan – and for good reason.
The 42-year-old chief executive officer of Pontiac-based United Wholesale Mortgage, the largest overall mortgage lender in the country, has spent years committing himself to his community and its people. Despite having more than 7,000 employees, he is known for the level of personal care and interest he takes in those who work for him as well as the clients they work with each day. There is nothing more important to him than people.
Recently, Ishbia made this commitment to his community even more clear with an extraordinary gift to Beaumont Hospital, Royal Oak. This investment will support the renovation of the hospital's cardiovascular intensive care unit.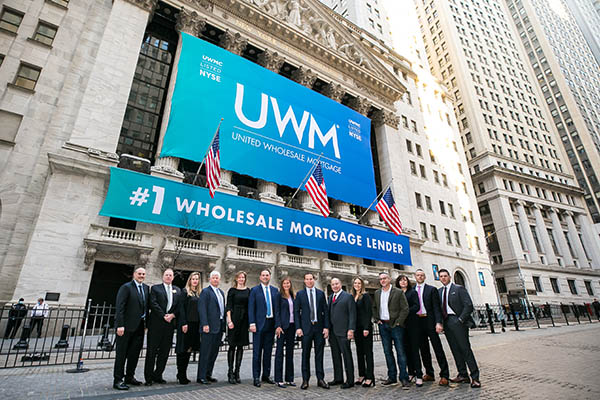 "Beaumont is one of those institutions that we are so lucky to have right in our backyard here in southeast Michigan," Ishbia said. "The physicians and clinical teams who provide our care are tremendously talented. Everyone knows someone who has received life-changing care at Beaumont, and I am proud to help support them in their work and care for our community."
The renovation to the cardiovascular intensive care unit will be the first for this vital unit in more than three decades and will make a significant difference for patients receiving care. Additionally, it will be a significant morale booster for the physicians, nurses and other frontline caregivers who have worked tirelessly throughout the past three years during the pandemic. It has been determined that COVID-19 can cause serious trauma to the heart, meaning this unit has treated some of the most challenging and difficult cases at the Royal Oak hospital.
This important project will include:
Renovating and redesigning all 20 patient rooms
Redesigning the unit entrance and family waiting areas, creating a more welcoming space
Redesigning charting and staff areas
New, state-of-the-art charting equipment that will continuously track each patient's clinical status
Ishbia's gift builds on what is already an exceptional program: for 27 consecutive years, the Heart and Vascular program at Beaumont, Royal Oak has been ranked among the top one percent of programs in the country, and currently, it is the #1 heart program in Michigan, as determined by U.S. News and World Report's annual listing of "Best Hospitals."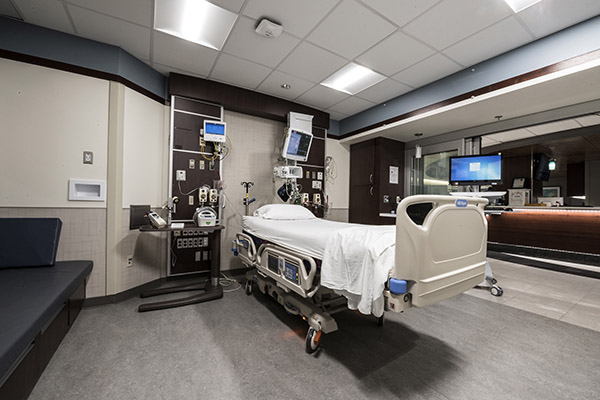 "This project will create an environment that supports extraordinary care now and in the years to come," said Simon Dixon, chief of the department of cardiovascular medicine at Beaumont, Royal Oak. "So many patients and team members will benefit from Mat's generosity, and we are so thankful."
The cardiovascular intensive care unit is home to outstanding, 24/7 patient-centered care, and treats some of the region's most complex and severe heart and vascular cases. This includes patients who have experienced an acute myocardial infarction, cardiogenic shock, heart failure, valve disorders, pulmonary embolism, arrhythmias and issues related to COVID-19.
The average patient stay in the unit is four to five days, which underscores the importance of having a calming, high quality environment for care. Some patients may remain in the unit longer before being transferred to a progressive care unit and then home. There are a broad variety of needs met within the unit, and every patient situation is different. The renovation to this unit is an important part of Royal Oak's ongoing plan to invest in its cardiovascular program and ensure patients have access to the most advanced care in the most state-of-the-art environments possible in order to recover and thrive.
"The investment from Mat Ishbia means so much to our health system, the Royal Oak hospital and the people who work here," said Debbie Guido-Allen, interim president of Beaumont, Royal Oak. "It's a vote of a confidence from a community leader and a sign of how much the Royal Oak hospital means to the region."
Over the past decade, philanthropy has played a vital role in helping Beaumont's Heart and Vascular team provide patients with some of the newest and most innovative facilities, and Ishbia's gift will allow Beaumont to continue expanding on this tradition of excellence.
"Philanthropic leadership gifts, like this gift from Mat, allow Beaumont to invest in the future of care while ensuring excellence in the here and now," said Margaret Cooney Casey, president of the Beaumont Health Foundation. "We are so grateful to Mat for his support and leadership."
This sort of philanthropic leadership, and desire to support organizations that hold meaning for him and his family, is something that Ishbia is well-known for. In addition to his gift to Beaumont, Ishbia also has invested deeply in Pontiac, Michigan, where United Wholesale Mortgage now is located. He also has invested in a youth sports community center that is open for free to community members, along with donations to Michigan State University.
"Mat's generous spirit will impact so many individuals, and we are so appreciative of his gift," said Nancy Susick, chief operating officer for acute and post-acute care at Beaumont. "Philanthropic partnerships help us to prepare for and meet our community's needs, and Mat is helping to address these needs in an incredibly meaningful way. He is truly making a difference for so many patients and their families."