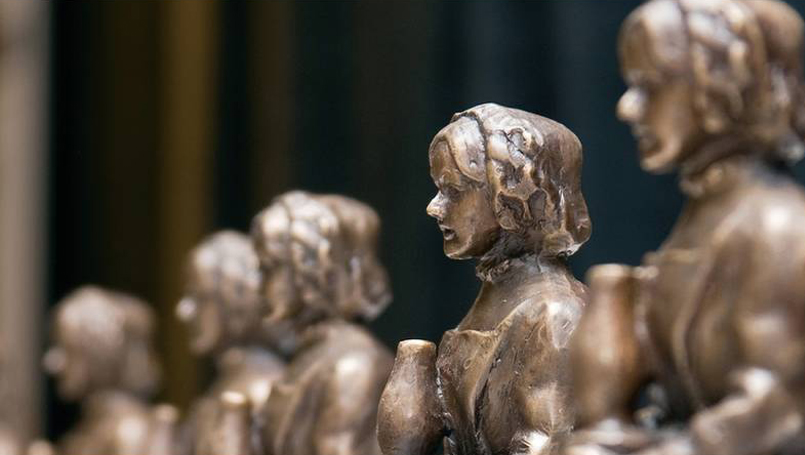 Two Beaumont nurses recognized as runners-up
Three Beaumont Health nurses will receive top honors at the Oakland University School of Nursing and Board of Visitors' 31st annual Nightingale Awards for Nursing, May 9, at the San Marino Banquet Center in Troy.
Another two Beaumont nurses will be honored as runners-up.
Nightingale Awards celebrate the exemplary contributions of registered nurses in Southeast Michigan. Winners are selected through nominations by peers, supervisors, friends or patients for nursing excellence in one of nine areas of specialty.
Award winners receive a $1,000 cash award, a solid bronze Nightingale statue and a Nightingale pin.
The 2019 Beaumont Health Nightingale Award winners are:
Sara Chung, RN, of Shelby Township, stroke program coordinator, Nursing Education and Research, Beaumont Hospital, Troy, Post-Acute Care & Specialty Nursing category
Corey Owczarzak RN, of Jeddo Township, clinical nurse, Medical Surgical Intensive Care Unit, Beaumont Hospital, Troy, People's Choice category
Kate Turner, NP, of Rochester Hills, nurse practitioner, Women's Urology and Pelvic Health Center, Beaumont Hospital, Royal Oak, Advance Nurse Practice & Research category
The 2019 Beaumont Health Nightingale Award runners up:
Carole Bauer, NP, of Troy, wound and ostomy nurse practitioner, Department of Surgery, Beaumont Hospital, Troy, in the Advance Nurse Practice & Research category
Heather Grein, RN, of Carleton, clinical manager, Intermediate Intensive Care Unit, Beaumont Hospital, Dearborn, Emerging Nurse Leader category
The Oakland University Nightingale Awards for Nursing Excellence are the only statewide awards for nursing in Michigan and have run consecutively since 1989.
For the past three decades, Nightingale celebrations have provided the Oakland University School of Nursing with student scholarships, research support for faculty, leading-edge technology and resources to ensure access to advanced nursing education.
Susan Grant, RN, executive vice president and chief nursing officer for Beaumont Health, will welcome and address attendees at the event. Beaumont is the Silver Sponsor and Staff Nurse Award sponsor.
"The Nightingale celebration is a time each year we have an opportunity to thank and celebrate nurses," Grant said. "Not just the amazing men and women recognized at the event. But all of those who dedicate themselves to this wonderful profession."
"It is through our nurses, and their unlimited compassion, that we are able to collaborate with and meet the unique needs of individual patients and their families," Grant said. "Nurses are extraordinary advocates for patients. They touch thousands of lives in their daily interactions with patients, families and their communities. When nurses are recognized for what they have done to make a profound difference in their patient's lives they often say: 'I was just doing my job' or 'I didn't do anything special.' Nightingale and Nurses week provide us with an opportunity to pause and recognize these extraordinary individuals and reflect on the enormous impact their care has on changing and improving people's lives."
The dinner is expected to attract more than 500 nurses, physicians and administrators, as well as family and friends. Beaumont employs more than 10,000 nurses, nursing assistants and nurse technicians.