Beaumont Hospital, Farmington Hills welcomes all to attend its "Walk with a Doc" healthy living program on Thursday, May 18, from noon to 1 p.m. This free community event is led by a physician who emphasizes exercise and provides health tips.
Jacklyn McParlane, D.O., an emergency medicine physician, will speak about how diet and lifestyle choices contribute to your heart health. Heart disease is the leading cause of death for people in the United States. During her more than 20-year tenure, Dr. McParlane has treated thousands of people in the community who came through the emergency center doors with an acute heart problem. She is a strong proponent of making heart healthy food and lifestyle choices.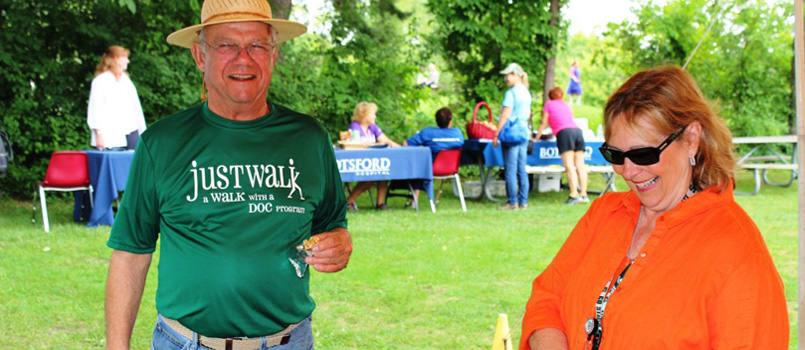 The program will be held at the Heritage Park Nature Center in Farmington Hills. The park is on the west side of Farmington Road between 10 and 11 Mile Roads. Walk will be held rain or shine and will include healthy snacks. Register by calling Caroline Schairer at 248-441-1661.
Mark your calendar for these two additional Walk with a Doc events. On June 15, George Gopoian, DPM, a podiatric surgeon, will speak about foot care for those with diabetes. And, on Sept. 21, Courtney Mehock, D.O., a family medicine physician, will speak about getting to a healthy weight.