Tuesday, November 27, 2018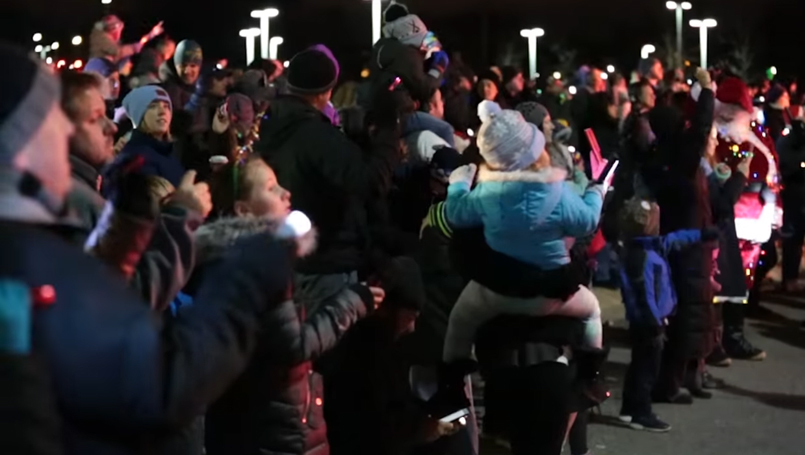 'Moonbeams for Sweet Dreams' to brighten hospital stay for young patients once again at Beaumont Children's
Children who are hospitalized can feel isolated from the world and have a hard time settling in for a good night's sleep.
Beaumont Children's is asking community members to help. All you need is a flashlight.
"Moonbeams for Sweet Dreams" was created by the Beaumont Children's Pediatric Family Advisory Council at Beaumont Hospital, Royal Oak.
At 8 p.m. every evening, from Dec. 1 - 31, pediatric patients will shine flashlights from the hospital windows and look for community members standing outside the hospital to flash them back. It only takes a few minutes, but will mean a great deal to young patients and families.
"Many children are unable to leave their rooms and can feel isolated in the hospital as the rest of the world continues without them," Beaumont Children's Child Life Supervisor Kathleen Grobbel said. "With the help of the community, we can make sure they go to bed with smiles on their faces."
Please plan to arrive by 7:45 p.m. and allow time to park. Carpooling is recommended. Participants will gather on the sidewalk near the Medical Office building and across from the East entrance. Groups of 30 or more are encouraged to register online.
Parking is available in the small parking lot across from the North Parking Deck and just East of the Medical Office Building on the Beaumont, Royal Oak campus. From the Thirteen Mile entrance, follow the blue signs toward the North parking deck and park in the lot across from the parking deck entrance. Additional parking is also available near the Coolidge entrance and at the Neuroscience Center.
About Beaumont Children's Pediatric Family Advisory Council
The Beaumont Children's Pediatric Family Advisory Council was established in 2013 and consists of parents of children who have experienced care or services at Beaumont Children's. The Council supports a culture of Patient and Family-Centered Care while providing a method for communication between health care leaders, providers and employees and patients and families. They focus on enhancing the patient experience through direct input into programs and practices for Beaumont Children's. Their perspective on the experience of hospitalization during the holidays, was the inspiration for Moonbeams for Sweet Dreams.