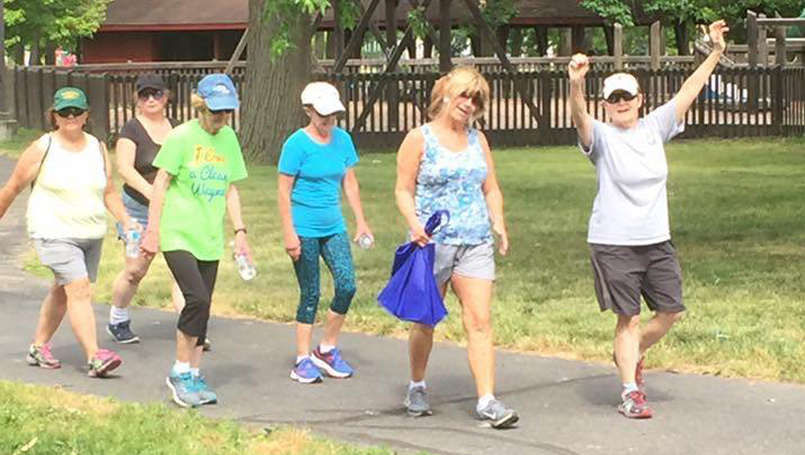 The Michigan Health & Hospital Association is presenting its 2018 Ludwig Community Benefit Award to Beaumont for the organization's efforts to improve the health of people in Wayne County.
The county's poverty rates - regardless of age, race or ethnicity - are higher than state and national averages. Almost 23 percent of residents live below the poverty level. Furthermore, the full extent of those in need expands since another 20 percent of Wayne County's population lives just above the federal poverty level.
Wayne County residents also have the lowest life expectancy among people living in Michigan.
"We understand the significance of poverty as a health issue for the people of Wayne County," said Betty Priskorn, vice president, Community Health and Outreach, Beaumont Health. "And, we choose to make a difference, ensuring we reach the most vulnerable populations in all we do."
Discovering the community's priority health needs
In the process of performing the health system's community health needs assessments, Beaumont listened to what residents identified as priorities and analyzed more than 100 public health indicators. Then, Beaumont committed to do something about preventable or reversible "diseases of lifestyle": diabetes, cardiovascular disease and obesity. Beaumont's Healthy Communities Initiative first launched in Dearborn, Taylor, Trenton, Wayne and Westland to reduce risk factors, create environments that promote health and teach people how to manage their health.
"By collaborating with our communities, we could justify how and where Beaumont's resources should be allocated to best meet their needs," Priskorn explained. "They talked, we listened and we have been busy working together with them ever since."
Focusing on community engagement and ownership, Healthy Communities coalitions include public health experts, health care providers, residents and individuals representing local government, education and key community organizations. More than 800 community members voluntarily participate on Beaumont's Healthy Communities coalitions.
Each Healthy Community coalition formed "action teams," focusing on workplace, schools, food, communications, built environments and health equity. Action teams develop goals and objectives and implement strategies specific to their community's unique culture along with addressing social determinants of health. Their coordinated, collective approach allows individual members to have a greater influence on their community's health than they would achieve by acting individually.
In addition to focusing on five communities, Healthy Communities includes a county-spanning Leadership Coalition that provides expertise and meaningful support. Thousands of residents are benefiting from the initiative's accomplishments, which include:
chronic disease prevention programs within the community
hundreds of neighborhood walking groups
a bike-share program
installation of bicycle lanes and walking/biking trails
worksite wellness programs
free community-based exercise sessions and events
new school wellness policies and a nutrition education curriculum
evidence-based health education
screening programs
"Earning another Ludwig Award lets us know we are on the right track. This year, we intend to expand our Healthy Communities into Oakland and Macomb counties. We are so excited to build upon our success to include thousands more people," said Priskorn. "Population health is the wave of the future, but we're doing it now."
This fall, Beaumont will expand its Healthy Communities Initiative in these areas:
Farmington Hills and surrounding communities
Grosse Pointe and neighboring communities
Harper Woods
St. Clair Shores
MHA named the award in memory of Patric E. Ludwig, its former president who championed investing in the community's overall health, and presents it annually to member organizations involved in collaborative programs to improve the health and well-being of area residents.