Friday, December 01, 2017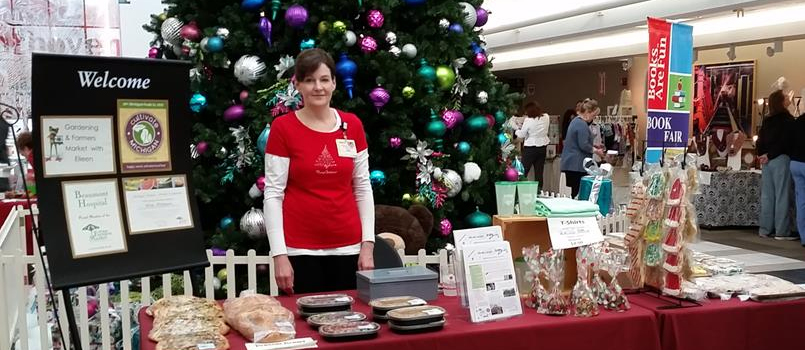 "Bring your Christmas list and be ready to be dazzled by this festive, lively and 100-percent local, holiday shopping experience," said Beaumont Hospital, Royal Oak, Market Manager Eileen Miskiewicz. "We've been doing this for four years and I still get excited to see what fun and beautiful products our vendors bring to this event."
The holiday edition of Beaumont's summertime Farmers Market takes place from 9 a.m. to 4 p.m. in the concourse of the South Tower on the health system's Royal Oak campus.
"Our customers will be able to shop many of the farmers, artisans, crafters and food vendors they know and love from the summer market," Miskiewicz said. "Unique food items will be available for your holiday entertaining needs, along with hand-crafted gifts for the special people on your gift list."
The indoor market is a place to share nutrition and food preparation information and encourage healthy eating in creative ways, said Miskiewicz, a master gardener from St. Clair Shores.
Beaumont debuted its first, summer time market ten years ago, Miskiewicz said.
Each Thursday from June to October, farmers and other vendors set up booths in a covered area near the South Entrance of the hospital at 3601 W. 13 Mile Road, west of Woodward Avenue.
During the past 20 years, the number of farmers markets nationwide has more than quadrupled, to the tune of 8,662 farmers.
As with most markets, shoppers at the Beaumont market establish relationships with regional food growers and other vendors.
Miskiewicz said the market's mission is to foster a sense of community while supporting the local economy by bringing farm products from throughout southeast Michigan to patients, families, staff and neighbors.
As with the summer Farmers Market, the holiday edition of the market Thursday is open to the public and thousands of people who work at Beaumont in Royal Oak.
Free parking is available in the south tower parking deck, directly across from the south entrance of the hospital.
For more information, call 248 898-3031.