Wednesday, December 26, 2018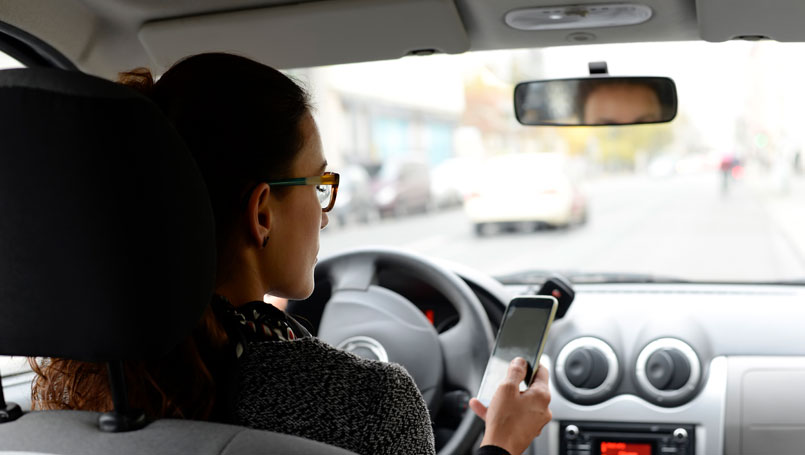 Each day in the United States, about nine people are killed and more than 1,000 injured in crashes involving a distracted driver, according to the Centers for Disease Control and Prevention.
Distracted driving is more than just driving while intoxicated or under the influence. It is defined as driving while doing another activity that takes your attention away from driving and significantly increases the risk of being involved in, or the cause of, a motor vehicle crash.
Activities that include texting, among many others. The Downriver Distracted Driving Awareness Program is an initiative launched by trauma coordinators at Beaumont Hospital, Trenton in 2016, in collaboration with the 33rd Circuit Court that serves communities in Brownstown, Flat Rock, Gibralter, Grosse Ile, Rockwood, Trenton and Woodhaven. The classes are supported by grant funding from the Michigan Department of Health and Human Services.
Teens and other age groups involved in motor vehicle crashes are recommended to attend the seminar as part of their court hearing. Upon finishing the program, attendees will earn a certificate of completion that could likely result in a reduced plea with no points and a possible reduced fine.
Barbie Loreto, RN, the trauma injury prevention coordinator at Beaumont, Trenton, says focusing on the task of driving can be difficult for any age group. Habits like calling, texting, eating, daydreaming, talking to passengers or intoxication can be trouble for drivers and those sharing the roads with them.
"It's just as risky to drive drunk as is it is to drive while distracted, with drivers four times likely to get into a crash while talking or texting on their phones," said Loreto.
"Reaching for a phone, dialing it, talking and texting can all take away from attention and focus on driving. Other major distractions can be dreaming, or thinking about what they must do that day, so they're not focused on the roads," added Loreto. "For many attendees, once they start to drive home from class, they're going to find themselves noticing some of these behaviors."
The DDAP program also includes activities for participants, including a distracted driving simulator that places real life distractions and concerns in front of those in the driver's seat. Real-life scenarios, such as other cars on the road, people crossing streets, animals and other disruptions are included to help drivers pay better attention and understand the variety of distractions on the road that require full attention.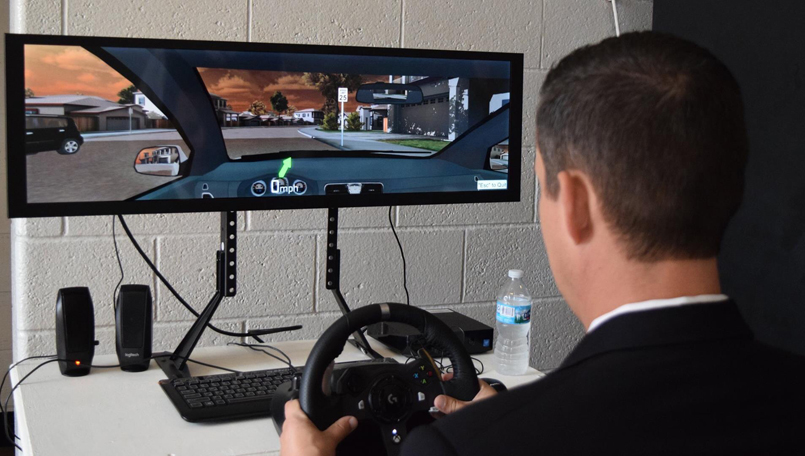 In addition, participants also test responses to driving while intoxicated. They practice using goggles mirroring different levels of intoxication to measure their responses. For teens, Loreto says it is also especially important to contact their parents before hitting the road, so they know they're driving and to eliminate any feelings of obligation to answer a call or text.
Added Loreto, "I hope everyone leaves the class with one or two things that weren't taught in drivers training that will help them in the future. Specifically, I want them to bring these lessons back to their parents, their guardian or even their siblings and share all they've learned. Maybe these lessons will help others in the family too."
To truly focus on the task of driving, and not letting anything divert your attention, here are a few recommendations that can keep drivers in the present moment:
Focus on avoiding taking your eyes off the roads, taking your hands off the wheel or taking your mind off what you're doing
Actively scan the road, use your mirrors and watch out for pedestrians and cyclists
Store loose gear, possessions and other distractions that could roll around the car so you don't feel tempted to reach for them on the floor or seat
Make any adjustments before you get underway. Set your GPS and make other adjustments to your seats, mirrors, climate controls and sound systems before hitting the roads
Finish dressing and personal grooming at home, before hitting the road
Snack smart. If possible, eat snacks or meals before or after your trip and not while driving. On the road, avoid messy foods that can be difficult to manage
Secure children and pets before getting underway. If they need your attention, pull off the road and safely care for them
Put aside your electronic distraction. Don't use cell phones while driving – handheld or handsfree – except in absolute emergencies
Never use text message, email functions, video games or internet with a wireless device while driving
If you have passengers, enlist their help so you can focus safely on driving
If another activity demands your attention, pull off the road and stop your vehicle in a safe place before addressing
If you cannot devote your full attention to driving because of some other activity, it's a distraction. Take care of it before or after your trip, not while behind the wheel
"The purpose of the program is to prevent injuries and crashes, and to further educate drivers about what they can do to make a difference," said Loreto.
For more information about Beaumont's participation in the Downriver Distracted Driving Awareness Program, contact Loreto at 734-642-2118.