Wednesday, January 20, 2021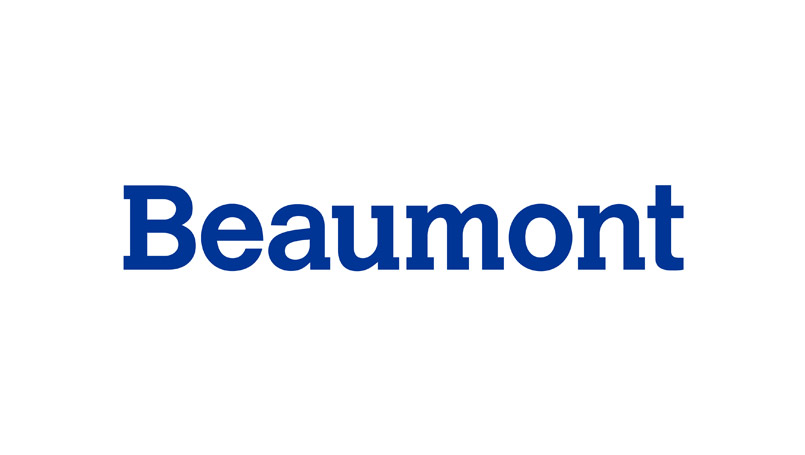 Beaumont Health is pleased to announce the following recognitions:
Wallace recognized by infection control and epidemiology association with award
Beth Wallace, MPH, senior director, Infection Prevention and Epidemiology, Beaumont Health, was recipient of the "Red Blazer Award" from the Association for Professionals in Infection Control and Epidemiology Great Lakes Chapter. The award recognizes the year's most extraordinary APIC-GL member who personifies the trail-blazing spirit of Judene Bartley, a tireless advocate for quality improvement in health care and an expert on environmental health and occupational health issues in infection control.
---
Evans receives recognition from MHA for Speaking Up
Renee Evans, RN, a clinical nurse at Beaumont Hospital, Troy, received the Michigan Health & Hospital Association Keystone Center Speak-up! Award for preventing a potential adverse event to her patient. The quarterly recognition honors hospital and health system professionals who demonstrate their commitment to keeping patients safe by speaking up to prevent potential harm to patients or staff members.
---
Stumbaugh appointed to Governor's Developmental Disabilities Council
Sheryl Stumbaugh, a social worker with Beaumont's Center for Exceptional Families in Dearborn, was appointed to serve on Gov. Gretchen Whitmer's Michigan Developmental Disabilities Council. The group advocates for state residents with developmental disabilities. Her appointment began in October 2020 and expires Sept. 30, 2024.
---
Fogarty recipient of 2020 Gift of Life Champion – Transplant Professional Award
Jennifer Fogarty, RN, outreach transplant nurse coordinator for the Kidney Transplant Program, Beaumont Hospital, Royal Oak, was named recipient of the 2020 Gift of Life Champion - Transplant Center Professional award. Beaumont Health's transplant team also received Platinum level recognition in the 2019-2020 national Health Resources and Services Administration Hospital Challenge. The team was recognized for its efforts to raise awareness of the importance of organ and tissue donation. The Health Resources and Services Administration, or HRSA, is an agency of the U.S. Department of Health and Human Services.
---
Rollinger named 2020 'Family Physician of the Year' by MAOFP
Dr. Kathleen Rollinger, Beaumont Hospital, Grosse Pointe, was named the "2020 Family Physician of the Year" by the Michigan Association of Osteopathic Family Physicians. This annual award recognizes an outstanding osteopathic physician, who has demonstrated exceptional commitment to promoting osteopathic family medicine in the state of Michigan.
---
Gowans honoree of '2020 Esteemed Women of Michigan'
Dr. Kate Gowans, chief of Pediatric Hematology-Oncology, Beaumont Hospital, Royal Oak, was honored at the 2020 Esteemed Women of Michigan virtual event benefiting the Dr. Gary Burnstein Community Health Clinic in Pontiac. She was recognized for serving as an example of how working together can solve problems and meet the needs of the community in an elevating and inspiring way. Dr. Gowans joined Beaumont in 2013 and is an assistant professor of Pediatrics at the Oakland University William Beaumont School of Medicine. In 2015, she received the Excellence in Teaching Award from the Pediatric Residency Program.
---
Nurses recognized by Emergency Nurses Association
Two Beaumont nurses were recipients of the Emergency Nurses Association's Nurse Manager/Leader Award: Jac Getzinger, assistant clinical manager at the Emergency Center, Beaumont, Royal Oak; and Leigh Grzywacz, Beaumont, Troy. Also, Naomi Ishioka, with Beaumont, Troy, was elected as a director-at-large for the Michigan Emergency Nurses Association, and honored for Excellence in Emergency Nursing. The Emergency Nurses Association's mission is to advance excellence in emergency nursing.
---
Beaumont, Dearborn nurse recipient of 'Live your Dream Award'
Champaign Brown, a charge nurse, at Beaumont Hospital, Dearborn, is the recipient of the "Live Your Dream Award." The award is given by Soroptimist International of the Flat Rock Area. She was nominated by her former nursing instructor at Henry Ford College. To be eligible, nominees must be working to better their lives through education; and also, be the head of a household. Champaign will pursue a bachelor's degree in nursing online.
---
US Green Building Council recognizes Beaumont, Farmington Hills for energy savings
The U.S. Green Building Council of West Michigan has named Beaumont Hospital, Farmington Hills as the winner of their "Biggest Loser Award" for energy savings. The winner is determined by comparing year-over-year energy consumption per square footage. According to USGBC's West Michigan chapter's independent verification, the hospital has reduced its energy consumption per square foot by 9.37% from 2018 to 2019.