Wednesday, April 24, 2019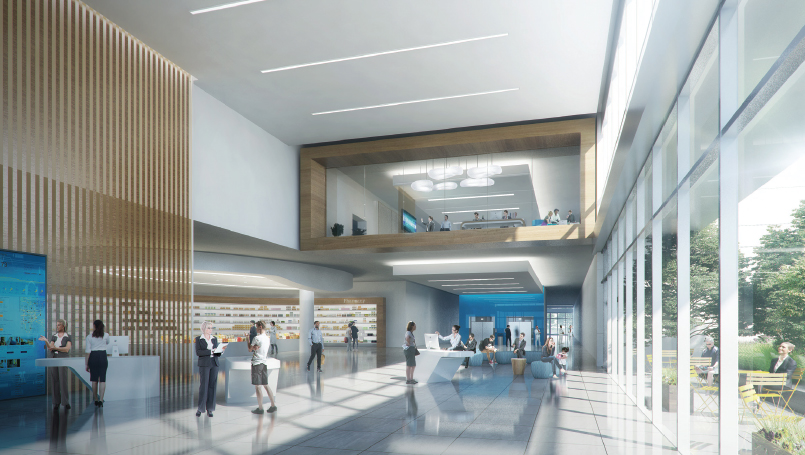 Beaumont has identified a property to develop a new, comprehensive outpatient care campus in western Wayne County to open in 2020.
The proposed Wayne County site is at 39000 Seven Mile Road, at the intersection of I-275 and Seven Mile Road in Livonia.
"We are excited to offer much-needed, expanded health care services in Livonia and surrounding communities," Beaumont Health CEO John Fox said. "We selected the site because of its convenient location close to major thoroughfares in a rapidly growing and thriving community."
The campus will offer convenient, direct access to the Beaumont Network of affiliated primary and specialty care physicians, emergency care, imaging, outpatient surgery, cancer services, physical therapy and many other services.
"This leading-edge campus will be designed with the consumer experience at the forefront. Medical appointments will not look or feel like traditional health care visits," Fox added. "The center will bring the highly respected brand and quality care delivered by Beaumont physicians and other clinicians closer to western Wayne County residents."
Patients will be able to schedule appointments online for Beaumont services and physicians on the campus. Test results will also be accessible to patients and care providers via Beaumont's online portal. Streamlined billing will reduce the number of bills patients receive from their visit to the campus.
"The campus will allow our team of experts to share knowledge with each other and collaborate with patients and their families for care that works best for them," Beaumont Chief Medical Officer Dr. David Wood said.
Livonia Mayor Dennis K. Wright added, "We are excited to work with Beaumont to bring this new medical campus to our community. This will bring new jobs, new tax base and easy access to excellent health care for people who live or work near our I-275 corridor. Beaumont's decision to build here confirms Livonia's unrivaled central location in our region."
Beaumont is partnering with NexCore Group, a national health care real estate developer, to build the campus. NexCore will handle financing, development, leasing, property management and asset management.
"We are pleased to partner with Beaumont on this project," NexCore Group President Jarrod Daddis said. "This comprehensive campus will enable Beaumont to deliver high-quality, convenient and cost-effective care in an advanced facility that will maximize collaboration opportunities among physicians and staff."
There will be opportunities for independent physicians and groups to open offices at the site.
Beaumont previously announced the location of a similar project in Macomb County. The Macomb County site will also open in 2020. An outpatient campus across the street from Beaumont Hospital, Royal Oak is also in the early planning stages.
---
Beaumont Health
Beaumont Health is Michigan's largest health care system and is most preferred for health care in Southeast Michigan, according to NRC Health survey data. The not-for-profit organization was created to provide patients with greater access to compassionate, extraordinary care, every day. Beaumont Health has a total net revenue of $4.7 billion and consists of eight hospitals with 3,429 beds, 145 outpatient sites, nearly 5,000 affiliated physicians, 38,000 employees and 3,500 volunteers. In 2018, Beaumont Health had about 178,000 inpatient discharges, 18,000 births and 573,000 emergency visits.
NexCore Group LLC
NexCore Group develops health care facilities for hospitals, health systems and physicians. NexCore solves complex real estate challenges through innovative building solutions and creative financial structures. In a rapidly changing health care industry, NexCore has the superior expertise to deliver quality environments and flexible spaces that help grow your business, lower expenses and mitigate risk. Over the past 25 years, NexCore has developed and acquired a total of 10.2 million square feet of health care facilities across the country. The company has been recognized repeatedly as one of the Top Healthcare Real Estate Developers in the U.S. by Modern Healthcare magazine. NexCore is headquartered in Denver, and as the company continues to grow so does its geographic reach. Over the last several years, NexCore has opened regional offices in Chicago; Bethesda, Md.; Portland, Ore.; Dallas; Orlando, Fla.; Laguna Niguel, Calif.; and Indianapolis. Contact: Kirstin Barbour, Marketing Director, 303-293-0693.