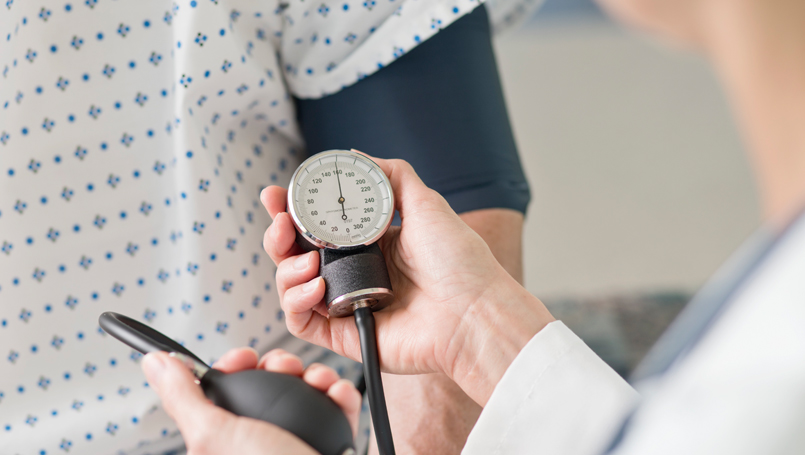 Convenient, affordable cardiovascular program now offered at Beaumont, Trenton and Wayne
Heart health screenings are one of the most common ways people can find out about the overall fitness of their cardiovascular health, or if there are any concerns that may require more testing and follow-up.
Beaumont's popular 7 for $70 heart screenings are now being offered at Beaumont hospitals in Trenton and Wayne, joining three others programs currently ongoing at the Grosse Pointe, Royal Oak and Troy hospitals.
The cost of the comprehensive heart disease screening is only $70. The tests are specifically designed to identify risk factors and help clinicians recommend next steps to improve your heart and vascular health.
The screening regimen includes seven tests:
Blood Pressure Measurement
Body Mass Index Measurement
12-lead Electrocardiogram (EKG)
Stroke Screening/Carotid Artery Ultrasound
Abdominal Aortic Aneurysm Ultrasound
Peripheral Artery Disease Screening
Blood Cholesterol and Hemoglobin A1c Measurements*
All of the screenings are read by board-certified Beaumont doctors. The results and a follow-up letter are sent to you to share with your primary care physician to determine follow-up care.
"Beaumont's 7 for $70 heart screening program is a great way to find out if you or someone you love are at risk for heart disease," said Abir Mehanna, director of Cardiology Services at Beaumont Hospital, Wayne. "According to the CDC, about 1 million Americans survive heart attacks each year. If you've experienced a cardiac event or heart-related condition, cardiac rehabilitation may help reduce your risk of future heart problems."
Better management of cardiovascular care can help with overall risk factors, leading to a heart health plan created with your primary care physician.
These guides and infographics show what safe cardiovascular numbers should be and how to better manage your heart health.
7 for $70 screening locations include:
Beaumont Hospital, Royal Oak
Beaumont Hospital, Troy
Beaumont Medical Building, Grosse Pointe
Beaumont Hospital, Trenton
Beaumont Hospital, Wayne
"A comprehensive heart health test like 7 for $70 can help identify risk factors, and help you become proactive about your overall health," said Lisa Landry, diagnostic radiology administrator, Beaumont Hospital, Trenton. "Educating yourself about heart health can help avoid risks and inspire a healthier lifestyle."
The blood work portion of the screening, blood cholesterol and glucose measurements, is optional. If you chose not to complete blood work, the cost of the remaining six screening tests is $50.