Wednesday, September 11, 2019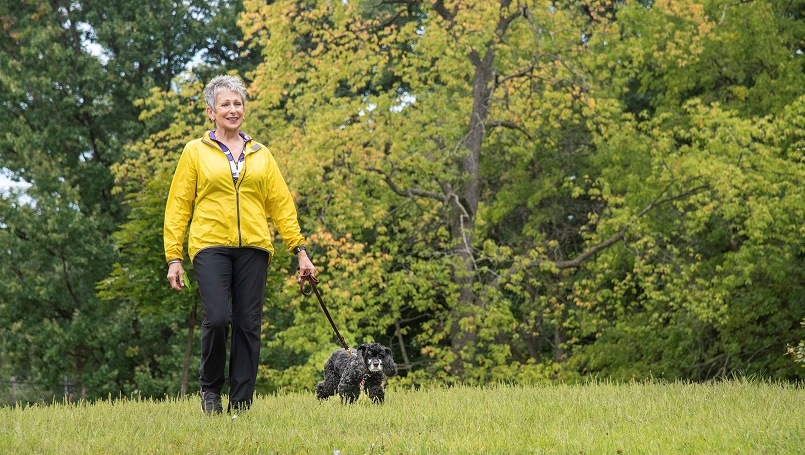 Nancy Simpson, 71, of Royal Oak, completed an extensive treatment plan designed by her Beaumont breast cancer team six months ago. The cancer first appeared in her left breast and then invaded nearby lymph nodes. From her first surgery to chemo and her last proton beam therapy session, 10 months passed.
Simpson has no evidence of disease now. But, how's her life? Like some survivors, is she tired all the time or have headaches, pain and numbness, dental issues, lymphedema, body aches, bone loss or heart problems?
"I am filled with gratitude that I don't have any of those issues or side effects," Simpson said. "What's new with me is my unexpectedly boundless energy. I don't need daily naps anymore. My brain and energy have been released and I feel creative. I'm focused on autumn remodeling plans to let in more sunshine and soft breezes and brightening up the paint color in my home office. I will plant oriental lilies outside the new tall windows, so their sweet scent will waft inside next summer."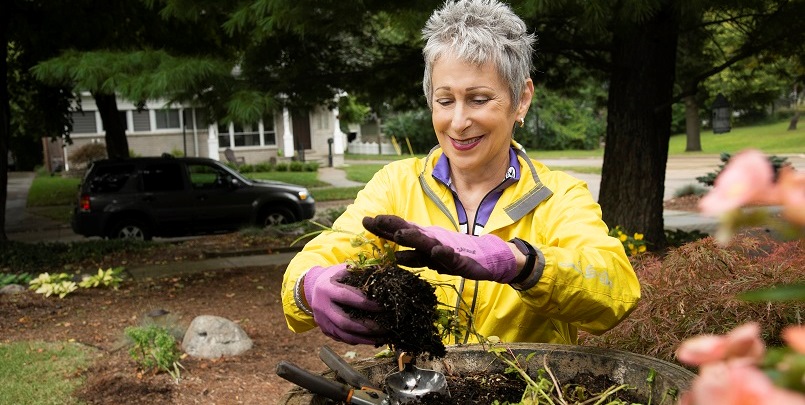 She also continues to work with her personal training clients, motivating them to do the work and make the choices that lead to a healthy body and mind.
Simpson continued, "I am in future mode now and no longer slogging through treatment days. My spirit is soaring."
Her family also deeply appreciates the love and attention she can now shower on them.
"My sweet dog and I enjoy long energizing walks," she said. "Plus, I work out several times a week, lunch frequently with my girlfriends and read voraciously. Since it's all about balance, I like to spend some time walking through my garden, giving it some TLC."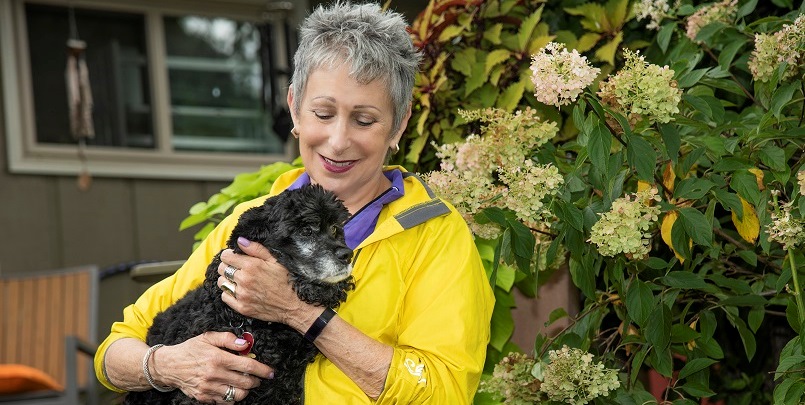 Her Beaumont team included surgeon Dr. Nayana Dekhne, medical oncologist Dr. Ishmael Jaiyesimi and radiation oncologist Dr. Joshua Dilworth.
"Nancy's lifestyle and optimism helped speed her recovery," Dr. Dilworth said. "She tolerated the planning and treatment for proton therapy like a champion and it's wonderful to see her doing so well."
For more information about how proton therapy lead to fewer side effects for Simpson that allowed her to continue working with her fitness training clients both during and following treatment, read this previous story.
To learn more about Beaumont's Breast Care Services or to schedule a screening mammogram, go to www.beaumont.org/services/womens-services/breast-care-services.