Wednesday, March 15, 2017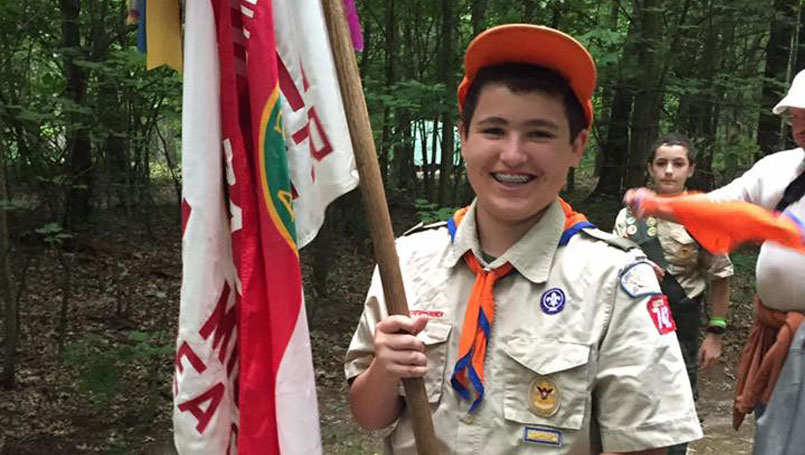 We've all been there - staring at our calendar, glaring at that upcoming wellness visit for ourselves or our child. We wedge the doctor appointment into our schedule, reschedule it a few times until we finally give in and go.
Laura Paulk thought her 13-year-old son, Anthony, was healthy. But, her insurance company pestered her to get Anthony to the pediatrician for his required annual wellness visit. "I kept putting it off. He's a healthy kid. He doesn't get sick a lot. He's active. He gets a physical every year," she said.
It was a hectic Saturday morning at their home in Novi. The wellness visit was supposed to take about an hour. "We had a million other things to do that day. It was pretty crazy," she said.
The doctor and the nurses did all the standard tests: blood, urine and a physical exam. But, instead of getting the "all clear" to go home, physician's assistant Lamis Kobeissi-Safah sent the family to Beaumont Hospital, Royal Oak.
Anthony had dangerously high blood sugar and glucose in his urine.
"We went to the Emergency Center and the doctor admitted us to the hospital, even though Anthony looked fine. I thought it was just a precaution," she said.
The tests showed Anthony had type 1 diabetes, a chronic, autoimmune disease where the body does not produce insulin, a hormone that metabolizes our food. Doctors discovered Anthony's illness before he began to show many of the symptoms.
"He could have become quite sick," said Beaumont Children's pediatric endocrinologist Julie Surhigh, M.D. "Many children with type 1 diabetes come to us in diabetic ketoacidosis, a potentially life threatening condition that can be associated with swelling of the brain. It requires treatment in the intensive care unit. "
The one-hour wellness visit at the pediatrician turned into a three-day stay at the hospital that changed Anthony's life forever.
"During that first day in the hospital, I still didn't think he had diabetes. He was feeling fine the whole time. He had a good attitude and showed no signs of anything going on," Laura said. "I thought they were crazy. I thought the blood test would come back and show he's fine."
Anthony felt the same way. "I had no idea I had diabetes, but after the nurses explained some of the symptoms of high blood sugar, I realized I had a lot of them. I was drinking and going to the bathroom a lot more than usual," he said.
Anthony's family now carries a bag of diabetes supplies – glucose tablets, insulin, a blood testing kit and glucagon – with them wherever they go.
I had no idea I had diabetes, but after the nurses explained some of the symptoms of high blood sugar, I realized I had a lot of them.

Anthony
Dr. Surhigh says the Paulk family's story is more common than many people realize. "We have quite a few patients who discover they have diabetes after going through a routine primary care wellness visit," she said. "The earlier kids are diagnosed, and the sooner we start insulin, the better their diabetes will be controlled in most cases."
Signs of type 1 diabetes are not always obvious to parents. Common symptoms include persistent bed wetting after a child has already been potty trained, frequent urination, weight loss or unquenchable thirst.
"I'm so glad I finally took Anthony to the doctor for that wellness exam. If I hadn't taken him, he could have gotten sick to the point where he had lifelong side effects. I share this story with other parents whenever I can," Laura said.


Besides carrying diabetes supplies with him, Anthony's life feels "normal" again. He does not allow his illness to define him. He has all the tools he needs to manage the disease.
"I feel lucky they discovered I had diabetes before I became very sick," he said.