Wednesday, August 21, 2019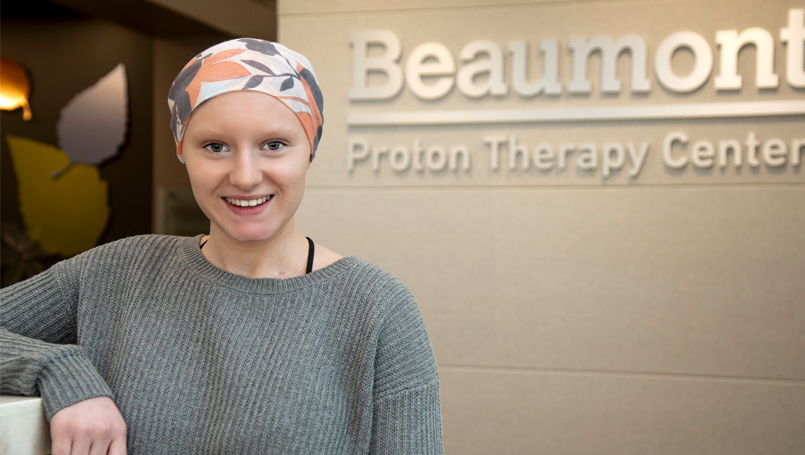 When Oakland University pre-med student Megan Ritz of Clinton Township was diagnosed with brain cancer at the end of her freshman year, keeping up academically was at the bottom of her to-do list.
Yet, for oncology patients at Beaumont Children's K-12 and beyond, maintaining friendships, grade point averages, honors status, scholarships and housing is essential to the healing process and a rich and happy life after treatment. Having someone take care of all those little details can make all the difference.
Enter Janis Traynor, Beaumont Children's hospital teacher, a full-time, educational liaison, made possible by Children's Miracle Network Hospitals and the Gilbert Family Foundation.
"When someone says: 'You have cancer,' that's pretty much all you can think of," said Megan, a former member of Oakland University's club dance team and a 2017 graduate of Lake Shore High School "Without Janis I would have been totally lost."
According to Traynor, "By helping patients meet their academic goals, they're able to put all their focus on health and healing."
For example, during what was essentially her sophomore year, Megan had five surgeries, chemotherapy and radiation treatment at the Beaumont Proton Therapy Center.
"I wasn't thinking about my housing, or what I needed to do to stay in the honors college," Megan said.
And although her oncologist recommended she take the year off, with Traynor's support, Megan successfully transferred to Macomb Community College and took classes on a reduced schedule.
A just-failing grade on an important test scheduled two days after one of her surgeries nearly derailed Megan's efforts; but Traynor stepped in to request the opportunity for a retake.
"It was a statistics class and I am not a math person," Megan said. "I had to do an accelerated eight-week class in six weeks due to inpatient chemo. Still, I was very close to getting a passing score. Because Janis talked to my professor, he was 100 percent willing to let me retake the test when I felt comfortable."
Earning a passing grade proved to be no problem. Traynor even recommended Megan apply for the Charles Main M.D. Pediatric Oncology Hematology scholarship, a $2,000 annual scholarship which she ended up receiving.
Traynor also helped Megan maintain her honor's status and existing scholarships. She later worked with her to find new and improved housing – i.e. a quieter environment and more private bathroom.
"Heading back to OU to live on my own again is especially sweet after being home for a year," said Megan who is currently in remission. "Because of Janis, I'm able to pick up almost exactly where I left off; I absolutely could not have made this transition without her."
At the other end of the spectrum, Chloe Dalton, 8, of Belleville, was diagnosed with leukemia in the middle of second grade.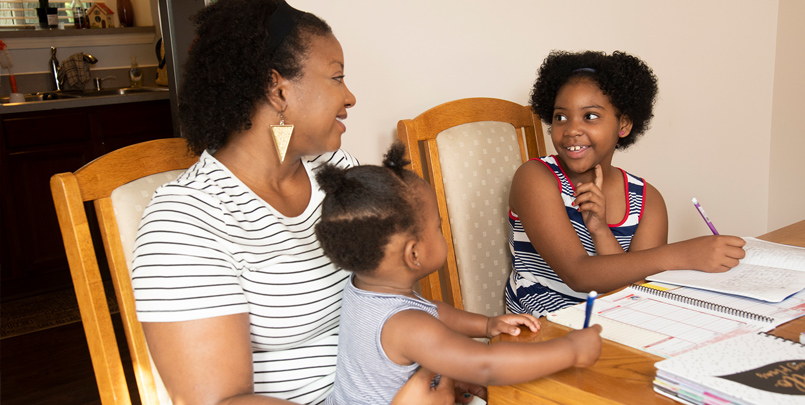 She also found Traynor's support valuable to healing.
The school liaison helped Chloe and her family connect with a tutor from her elementary school, who visited twice a week; the Monkey in My Seat program, which uses a stuffed animal to hold Chloe's place in the classroom and stay top of mind for classmates who often sent her notes, drawings and small care packages.
Soon, pediatric patients who meet criteria will also be able to access Beaumont's new academic robot program. The robot, which will be assigned to the patient's school, allows the student/patient to attend class on a flexible basis, keep up with peers and stay connected to social groups during treatment.
Chloe, now entering the fourth grade, is in remission and very much looking forward to her first full year of school in three years and her last chemo treatment in February of 2020.
"As a parent, you don't expect cancer – or everything that happens afterwards," said Chloe's mom, Simone Forde. "But all the Child Life people at Beaumont, especially Janis, connected us to the resources we needed and made the process a little easier. Chloe loved having her classmates stay in touch and send little items now and then, like clothes for her baby doll. Having a reliable support system, through our school community and Beaumont, is what got us through the last two years."
Which is precisely Traynor's goal: to empower her patients to build a path to a new and healthy lifestyle.