Tuesday, September 12, 2017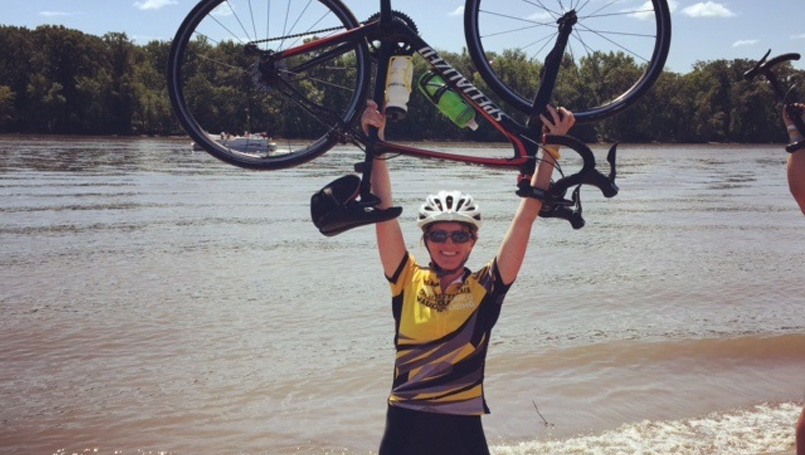 Heather Hall still remembers the moment doctors told her she had an aggressive, life-threatening tumor growing inside her leg. She was just 21 years old. Months of chemotherapy put her life plans on hold. Doctors removed her left femur and knee, replacing it with a titanium device.
"It never crossed my mind that I was going to die from cancer," Hall said. "My surgeon said 80 percent of my survival would be having a positive attitude and 20 percent would be his skill. I remember saying to him, 'I'm going to give you 100 percent... you need to step up your game, too.'"
Over the past two decades, Hall has remained in touch with the doctors, nurses and surgeons who cured her bone cancer and is seen annually in Beaumont Children's Long Term Follow Up Clinic. She regularly speaks to other patients, family and medical staff about what it's like to battle the disease.
"It's so amazing to see how well Heather is doing today. She's an inspiration to our patients and our team. She refused to let cancer win and now she brings comfort to others who are struggling with how to manage their cancer diagnosis and treatment," Lisa Muma, RN, oncology nurse in the Pediatric Long Term Follow Up Clinic, said.
Hall, now 41, lives in Sterling Heights and recently celebrated her 20th anniversary of being cancer-free by riding her bicycle 400 miles across the state of Iowa as part of the annual RAGBRAI event to raise funds for cancer support programs.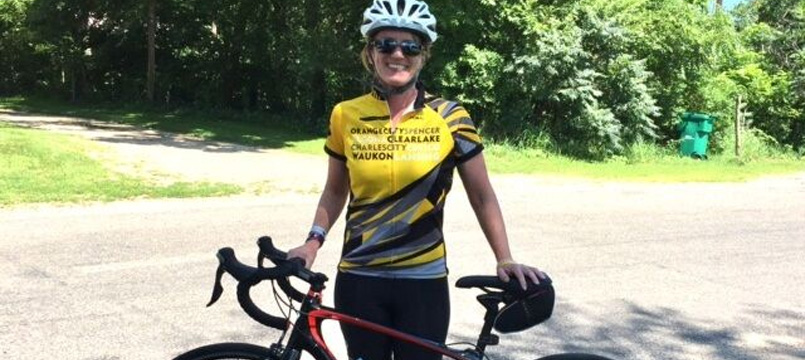 "I am so grateful to be alive and proud I was able to participate in the event, even though I have a titanium rod in my leg," Hall said. "Since my diagnosis 20 years ago, I have tried to live one day at a time and enjoy each moment."
She could have easily become depressed or discouraged over the years, but she chose a different path instead. Hall now regularly lobbies in Michigan and Washington, D.C., on behalf of cancer survivors.
Since my diagnosis 20 years ago, I have tried to live one day at a time and enjoy each moment.

Hall
"Yes, cancer is horrible and I wouldn't wish it on my worst enemy. I want to be an advocate for other people like me. Cancer made me who I am today. There is life after cancer. And, I want to do everything I can to share that message with other people who feel overwhelmed or hopeless after receiving news like I did years ago," Hall said.