Wednesday, December 14, 2016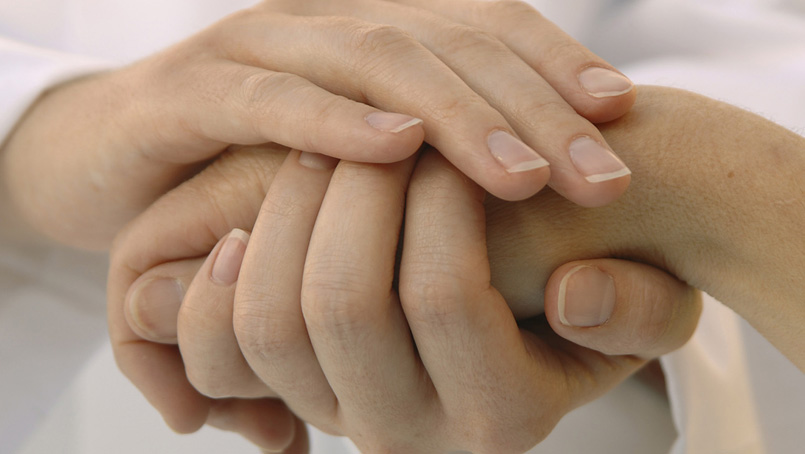 Only group of its kind in Michigan
They only meet once a month. Each support group participant drawn together by metastatic breast cancer. While treatable, their stage 4 cancer is incurable. Most come from Southeast Michigan, but others have traveled from Toledo and even Kalamazoo.
But when they do come together at 6:30 p.m., in the Rose Cancer Center in Royal Oak, their bond is so strong; most don't leave until 11 p.m. or midnight.
Beaumont's Sharing & Caring support group for women with stage 4 metastatic breast cancer is led by facilitator Jeanne Seitz and Sally Smolen, a psychologist.
Metastatic cancer is cancer that has spread from where it started. For these women, their cancer has spread from their breast to other parts of their bodies. The medical focus is no longer on a cure, but rather managing the disease, slowing the cancer.
The facts:
About 20 to 30 percent of women diagnosed with early-stage breast cancer will develop metastatic or stage 4 cancers.

The average life expectancy after diagnosis is 24 to 36 months.

Approximately 40,450 American women will die this year from metastatic breast cancer
Said group participant Mary Rayes, 57, of Livonia, "We don't talk about being a survivor. We're never done with our treatment."
A former nurse who can no longer work, Rayes was diagnosed with stage 4 breast cancer in 2008. She's been with the metastatic support group since it formed about five years ago.
"This is a good group. We give each other hope. We celebrate when our conditions stabilize. We discuss each member's trials and tribulations. Our focus is on living – making the best of our situations," Rayes added.
As facilitator, Seitz, said of Rayes, "Being a nurse, Mary is a huge resource for our group. If another member has a question about a new treatment, she'll go home and research it and come back and present very understandable information."
Sadly, six of the group's members passed away this past year. Despite these losses, the group's core of regulars has grown from five three years ago, to about 12 today. In fact, because of the group's success, Seitz said there is talk of splitting the group in two to better facilitate communication.
Sometimes, especially during October - Breast Cancer Awareness Month, Seitz explained members of the group feel forgotten. So much of the awareness activities are focused on early detection saving lives. Only one day is designated for metastatic breast cancer. In fact, she said, "Some feel they have been betrayed. They weren't told that nearly 30 percent of those with early-stage breast cancer will go on to develop metastatic breast cancer."
Terri Shipp, 50, of Dearborn, joined the support group in January, after she was diagnosed with metastatic breast cancer. She said, "A lot of people with stage 4 cancer freak out."
Shipp's said, "I'm very positive."
In her 30s, Shipp was diagnosed with stage 2 breast cancer. Now 13 years later, she said, "I'm feeling totally healthy. I'm working every day." She is a supervisor with Ford Motor Co. and has been with the organization for more than 26 years.
Shipp won't forget meeting a woman with stage 4 cancer at Gilda's Club who played tennis twice a week.
"The group keeps me up-to-date on treatments. It's really helpful every month," said Shipp. "These people understand what you're going through."
Lindsey Burcar is program coordinator with the Sharing & Caring program. Its focus is on breast cancer education and support. In addition to the stage 4 support group, there are three additional groups: Peer to Peer in Royal Oak; a Troy group with an oncology social worker; and "Rack Pack" for women age 40 and under at Gilda's Club.
When asked about the success of the stage 4 support group, Burcar, a breast cancer survivor, said, "The dynamics of the group are both powerful and therapeutic."
As a Beaumont employee and facilitator, Seitz knows of no other stage 4 breast cancer support group in the state. The group plays an important role.
Seitz explained, "Along with being a place to talk, get information, it also gives each participant a big sense of hope. Each member is a role model for one another."
For more information about Sharing & Caring's support group for women with metastatic breast cancer, contact Lindsey Burcar at Lindsey.Burcar@beaumont.org.