Thursday, October 12, 2017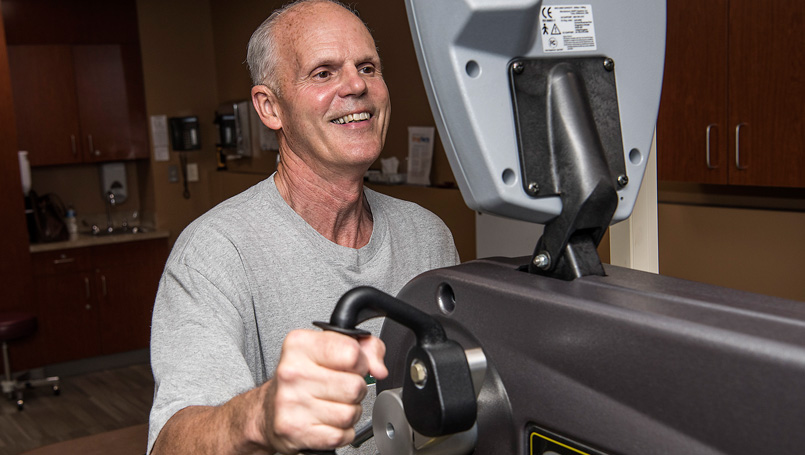 As Al Sohlin fired up his weed whacker, he looked forward to finishing the afternoon's yardwork so he could relax with his wife, Mary.
Then, he tripped, tumbled down a hill and slammed into a tree. The weed whacker whirred the entire time. Somehow, the string inside the machine didn't slice open his skin.
"I let out a whoop and holler for Mary. She ran into the house to get her keys and wallet and we jumped in the car," Sohlin said. "I've never been hurt like that. The pain was incredible…unlike anything I've ever felt."
The fall and the crash separated the 69-year-old's shoulder. Mary drove her husband to Beaumont Hospital, Troy. She passed several other hospitals on the way.
"I could feel every turn and bump in the road," Sohlin said. "But, the 40 minute drive was worth it because we wanted to go to Beaumont."
Doctors determined Sohlin needed surgery to repair his injured shoulder. They referred him to Joseph Guettler, M.D., a Beaumont orthopedic surgeon.
"I looked at Dr. Joe and I said, 'This is for Mary. I have to get well for her so I can work around the house, help her with her groceries and take care of her,'" Sohlin said. "We have no children and we depend on each other. She and me. Me and she. That's it."
The Sohlins live in a rural area, which provides privacy and serenity, but also means they have to be more independent than people who live in suburban areas or big cities.
Dr. Guettler knew he could help.
"Not only was Al not ready to quit his recreational activities, but his true motive of being able to care and provide for Mary inspired me," Dr. Guettler said. "Al's shoulder separation was severe enough to warrant a sports medicine approach we typically reserve for athletes." Dr. Guettler said.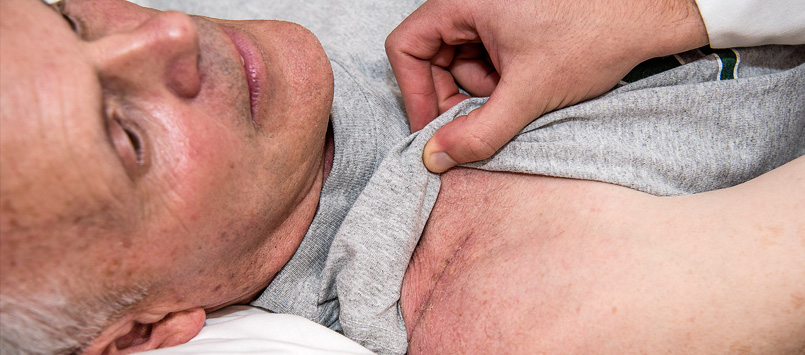 He repaired Sohlin's shoulder using an innovative minimally invasive technique that uses titanium buttons and a highly engineered suture. The procedure repairs severe shoulder separations where the ligaments around the collar bone tear and the bone separates from the rest of the shoulder.
"I stopped taking the pain pills two or three days after the operation," Sohlin said. "I felt so much better. I knew I would be able to take care of Mary again."
Sohlin is in Beaumont physical therapy now and says he's getting stronger every day.
"They are teaching me exercises and techniques to help my shoulder heal. I can tell they have a lot of experience," Sohlin said. "I could have gone to therapy closer to my house, but I'm glad I didn't."
Sohlin and his wife both spent years caring for children as school teachers. Now, they are eager to get back to caring for each other as they enjoy retirement together.
"Mary is my whole world. I would do anything for her," Sohlin said.