Tuesday, November 07, 2017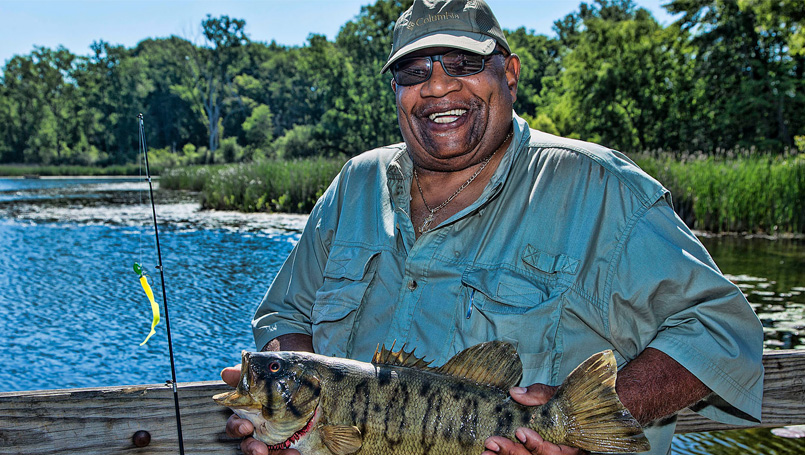 Growing epidemic: 30 million Americans with metabolic disorder
For Ivan Brown, 71, it came out of the blue. One November morning four years ago, he woke up and experienced difficulty walking.
Explained Brown, a Waterford resident, "It's like I couldn't walk. Scary." His left foot was numb.
In three days, he saw five doctors. The neurologist said the numbness was caused by neuropathy. He was also told his neuropathy was caused by diabetes.
Brown thought, "Me? What diabetes?" His lab tests confirmed he had type 2 diabetes.
According to the National Institutes of Health, type 2 diabetes is the most common form of diabetes, accounting for 90 to 95 percent of all Americans diagnosed with this metabolic disorder. All told, approximately 30 million children and adults in the U.S. have diabetes. That's 9 percent of Americans, and according to the Centers for Disease Control and Prevention it's growing. Alarmingly, one in four do not even know they have diabetes.
Diabetes is a chronic, widespread condition characterized by high blood sugar, known as hyperglycemia. When the body does not produce or properly use insulin, blood sugar levels rise. Insulin is a hormone needed to transport sugar from the blood into the cells of the body for energy. Diabetes complications can include: blindness, kidney disease, stroke, neuropathy and heart attack.
Brown recalls, "The thought of having diabetes made me nervous. Initially, I knew nothing about the disease. And the more research I did online, the more anxious I became – medications, diet, exercise and possible complications."
His physician suggested he attend the diabetes outpatient education classes offered through Beaumont Hospital, Troy - a suggestion that Brown credits with changing his attitude towards diabetes and empowering him to take charge of his health. "I no longer let my diabetes manage me."
He owes his new outlook and increased activity level to Beaumont's certified diabetes educator who taught his classes. "She was my guiding light and let me know I'm OK," he said.
Since attending the classes, he joined a fitness club and dropped 30 pounds. Brown's hemoglobin A1C dropped from 7.1 to 5.8. Along with exercise, he manages his diabetes with an oral medication called metformin.
After 35 years with General Motors, he retired in 2009. Brown enjoys fishing, boating, travel and pursuing a patent on a toolbox he invented.
An avid fisherman, he finds the sport both relaxing and therapeutic, a great stress buster.
"I'm grateful for the diabetes educator's support. She really lifted a burden off me," says Brown. "She's helped me eat healthier. I don't eat as much now, and I do try to eat at about the same time each day."
---
The Diabetes Self-Management Education and Support Program at Beaumont is certified by the Michigan Department of Community Health and is recognized by the American Diabetes Association. A physician referral is required to attend. Some health insurance plans cover the class fee.
For more information on diabetes outpatient education classes, call 248-551-6799.