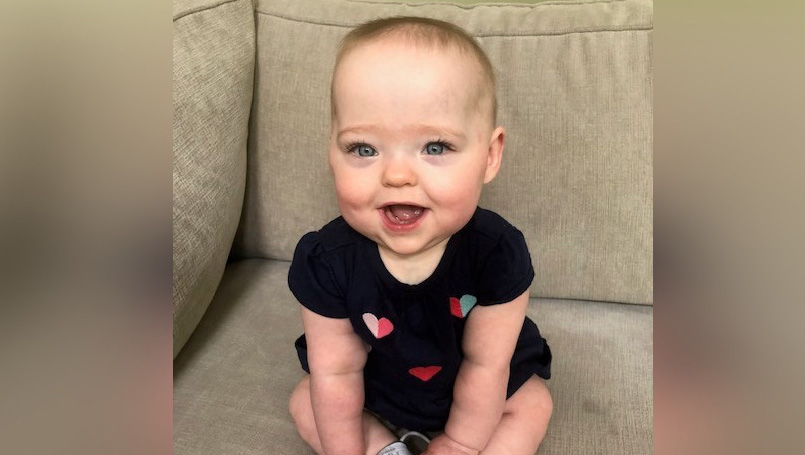 Caryn Wagner knows the impact Beaumont Children's can have on families after giving birth to triplet girls at 24 weeks and two days, weighing less than 1 pound 6 ounces each. Caryn's two smallest babies, Morgan and Evelyn, passed away. The biggest triplet, Camryn, survived but faced health challenges that kept her in the NICU at Beaumont, Royal Oak for 158 days.
Camryn experienced a grade 1 brain bleed; a bowel perforation, which led to two abdominal surgeries; and laser eye surgery for retinopathy of prematurity. In addition, Camryn had to undergo another surgical procedure to place an access line for an IV.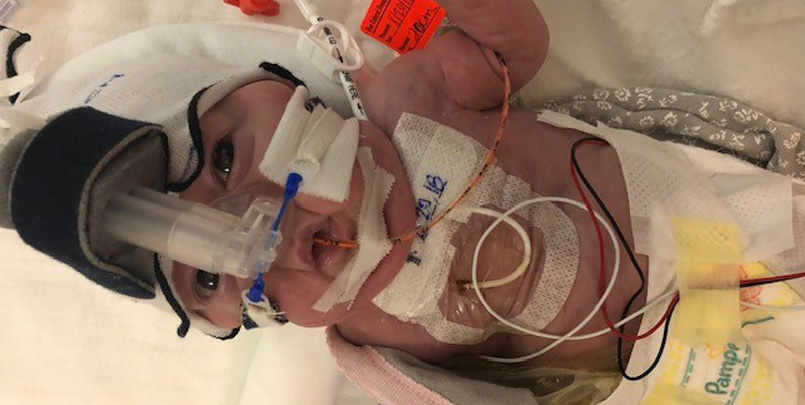 Despite it all, Camryn went home from the NICU in November. Today, she is a healthy 17 pounds and inspires her family every day.
This year, the Wagners formed "Camryn's Angels," and are walking in memory of Morgan and Evelyn and in honor of Camryn during Beaumont Children's Walk for Miracles at the Detroit Zoo.
Caryn hopes to raise $2,500 for programs that benefit Beaumont's smallest patients.
"Life in the NICU is a scary roller coaster for a lot of families," said Caryn. "These tiny babies need so much just to survive, and I don't think many people realize what it's like until they are unfortunately put in this position. The money this walk raises will help so many babies."
---
2020 Walk For Miracles
Join us (virtually) on Saturday, August 8 for the newly named Walk for Miracle Workers . Choose to walk or run. In addition to supporting the pediatric programs and services of Beaumont Children's, proceeds from this year's event will also support Beaumont's healthcare heroes. There are great contests and gifts for participants. Register today!