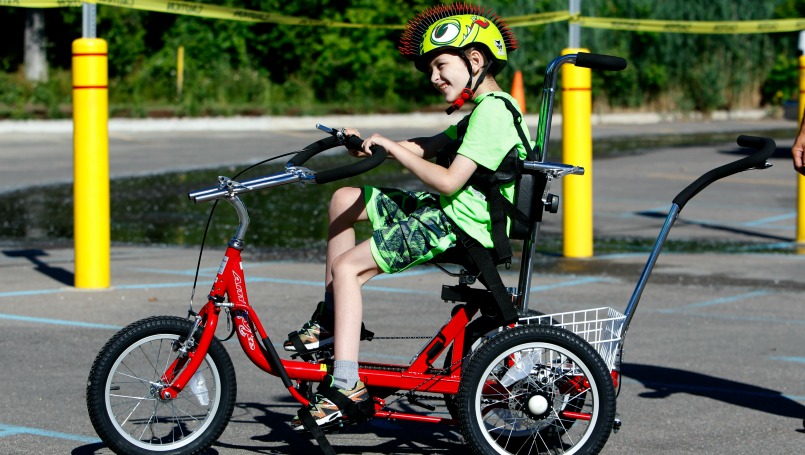 Learning to ride a bike is considered a rite of passage, but for some children with special needs, pushing the pedals of a traditional bicycle is not possible.

"I always tell parents, 'never say never.' You just have to keep trying. I have seen so many children make amazing progress and do things many people thought would never be possible," Wendy Nicholls, Beaumont Pediatric Rehabilitation physical therapist assistant and Bike Day coordinator said.
Ilaria Finocchio, 8, of Shelby Township, is one of the children who received a free, customized adaptive bike as part of Beaumont Children's 2017 Bike Day. Doctors diagnosed Ilaria with autism when she was 2 years old.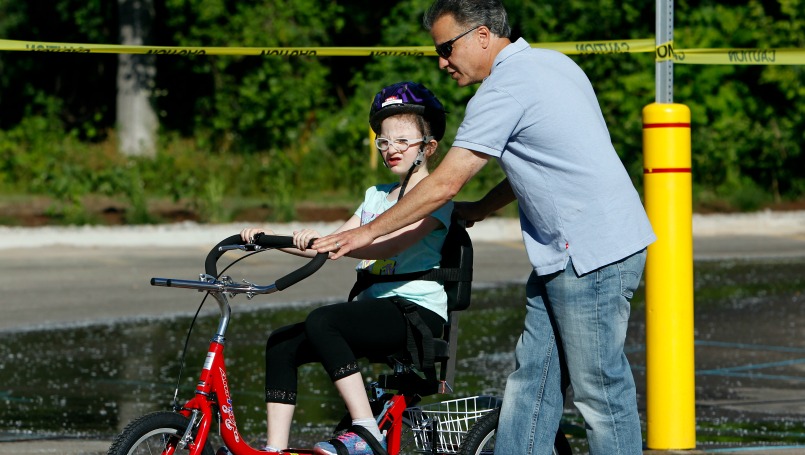 "We wouldn't be able to give her a bike without this program. The bike helps my daughter exercise in an enjoyable way," Ilaria's dad, Tony Finocchio, said. "She is so excited!"
The bikes range from $1,300 to $5,000. Some are pedaled by hand. Others, by foot. Mechanics customize and adjust each bike to fit the specific child. Private, individual donors and Children's Miracle Network Hospitals fund the program.
"It will be so nice to get out in the neighborhood with this special bike. I know it will help her with rehabilitation and give her confidence," Jason Kwapich, father of Raemi Stach, 7, of Ortonville, said.
The program began 13 years ago. On that day, 22 children received bikes. This year, 132 children will enjoy the freedom of riding a bicycle around their neighborhood.
Deb Adsit, supervisor of outpatient physical therapy for pediatric rehab, works with Nicholls on the program each year.
"It's so inspiring to see children smile on Bike Day. It's the day every year where we prove the impossible is possible," Adsit said.