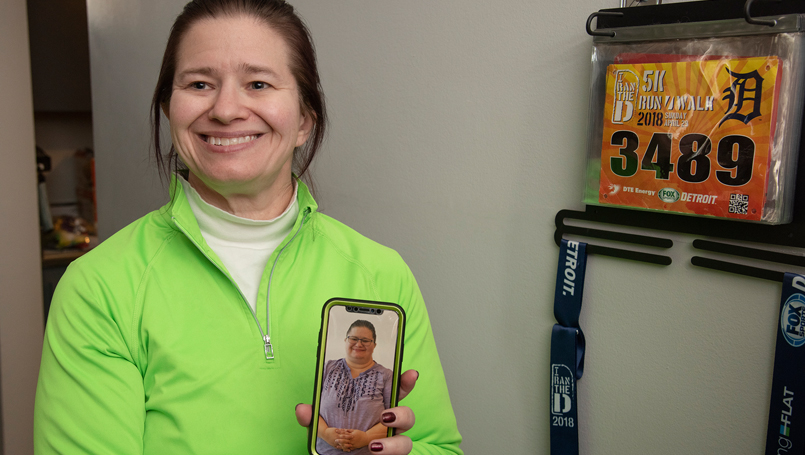 Weight loss surgery aids in shedding half her weight
Sailing on a cruise ship is Monica and Bobby Stiddom's favorite vacation.
Married for almost 14 years, the Westland couple take a cruise just about every year, traveling to different ports and tropical islands.
Monica, 46, is 5 feet tall and weighed more than 300 pounds for a majority of her adult life. On vacation, she used a cane to help her get around the ship - and she always avoided having photos taken.
"My body mass index was over 50 and because I am only 5 feet tall, I carried my weight everywhere," said Stiddom. "Walking was tough and I could barely get around, so I used a cane. I was easily winded, and on top of that, I developed a painful skin condition that was worsened by my weight."
According to the Centers for Disease Control and Prevention, obesity is an epidemic that contributes to many health conditions. The average BMI for a healthy female is between the range of 18.5 to 24.9. At more than double the average, Stiddom was considered obese.
"For many obese people, weight loss surgery can be a new lease on life," said Edward Mavashev, M.D., bariatric surgeon at Beaumont hospitals in Dearborn and Wayne. "If you have a BMI of 35 or higher, have health conditions related to being overweight, and have been unable to reach a healthy weight with diet and exercise, weight loss surgery might be for you."
For many obese people, weight loss surgery can be a new lease on life.

Dr. Mavashev
In the summer of 2016, Stiddom attended her first informational session about bariatric surgery at Beaumont's Weight Control Center in Canton, in preparation for surgery at Beaumont Hospital, Wayne.
"It turned out that I was a good candidate for surgery," she added. "I couldn't get down to a healthy weight with diet and exercise no matter how hard I tried, so I decided to go for it. It took a couple of years for me to really get into the mindset that I could do it. For me, that is where the clinic and being in the support group really helped me."
As one of the only comprehensive weight loss centers in the area and an American Society for Metabolic and Bariatric Surgery accredited center of excellence, the Beaumont, Wayne Bariatric Program, in coordination with the Canton Weight Control Center, offers everything patients need to reach their health and weight loss goals. Before undergoing surgery, patients complete an educational program where they meet with a bariatrician, a nutritionist, a clinical psychologist and an exercise physiologist. These sessions help patients to start losing weight even before they have their surgery, and prepare them for their new lifestyle.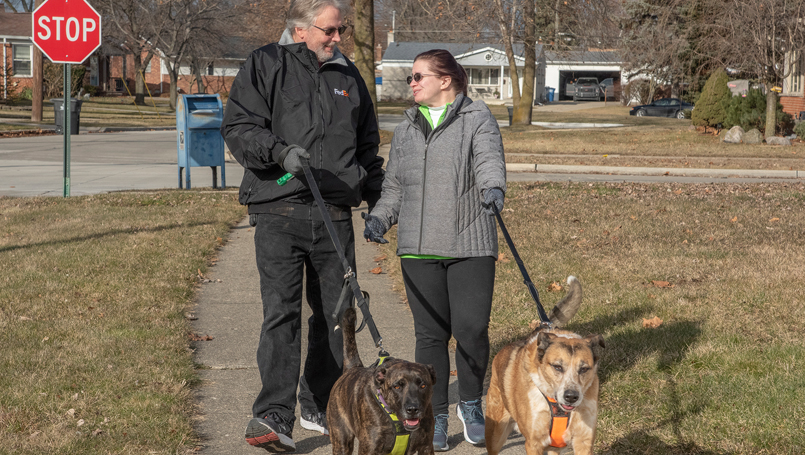 Stiddom had gastric bypass surgery in January 2017. The procedure creates a small stomach, bypassing 25 percent of the small intestines to the bottom to help the body absorb less calories. She has since lost 140 pounds. Bobby, a mechanic who is on his feet all day, is down 25 pounds because of their healthier lifestyle.
"If you think weight-loss surgery is an easy way out it's not," stressed Monica. "In fact, after the surgery I had to work harder than ever, not just counting my calories but also making sure I was using those minimal calories to get all the nutrients my body needed. My surgery was a starting point for getting really serious about nutrition and my health."
The Stiddoms admit they like to eat out and frequent restaurants most days of the week. Monica evaluates all the menus first and plans ahead of time to ensure she is meeting, and not exceeding, her 1,200 calorie limit a day with foods that are healthy and have the nutrients she needs for her plan.
"It's genuinely a lifestyle change," Stiddom said. "The entire clinical team, and my support group, were very supportive and knowledgeable. They helped me find the resources I needed and worked with me to create a diet and exercise program to help meet my needs. They pushed me just the right amount and have been there for me every step of the way."
Part of her daily routine is staying hydrated, keeping up a thorough vitamin and supplement program and tracking her steps with a goal of 7,000 on an average day.
Dr. Mavashev added, "Understanding obesity is taking care of yourself. Our goal is to provide the tools, resources and experts necessary to help our patients be successful."
The Canton Weight Control Center's bariatric program support group is a tight-knit community. Patients who have had surgery, or who are going to have surgery, meet twice a month to motivate and inspire each other, and to share their struggles. The group has a dedicated Facebook page and many, including the Stiddoms, are participating in organized walks and runs.
Monica and Bobby walked in two events last year, including the annual Thanksgiving Day Turkey Trot, and are planning for two more in the coming months.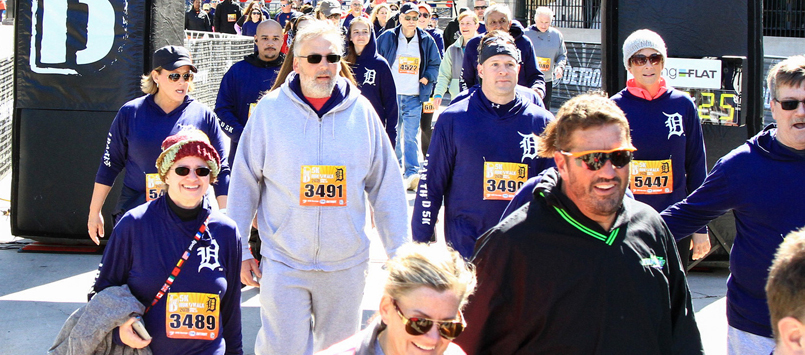 "I made a decision to change my life. It's not about being thin. It's about being fit," she said.
On their next cruise, Monica plans to take as many photos as she can to commemorate their vacation and to celebrate her weight loss achievements.