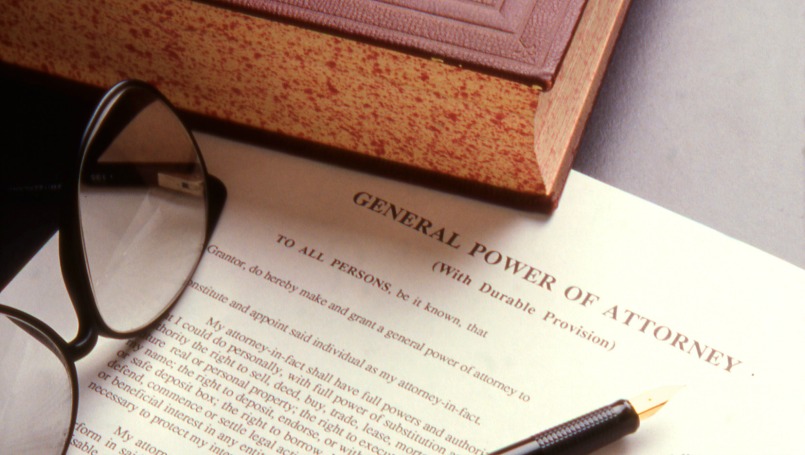 Saying goodbye to a loved isn't easy, but it can be harder and more stressful if specific and clear end-of-life decisions have not been made in advance.
Major "Butch" Gwyllet, a resident of Dearborn Heights for more than 50 years, was a father-figure and role model to his three-year-old nephew who was named in his honor -Major "Butch" Laurian.
Gwyllet, 92, was born in Canada and served in the Canadian Air Force in World War II. His life inspired his nephew to do the same. He had a 35-year career in the United States Air Force.
Though close, they didn't see each other very often.
Laurian moved 2,500 miles away to the state of Washington. When he visited Michigan, the two had coffee and donuts every morning, went to Tiger games at the old stadium and watched the Blue Angels every year, since Gwyllet was a docent at the museum.
About seven years ago, Gwyllet began preparing his health care choice documents and end-of-life wishes. Divorced for many years, he designated his nephew to be his medical power of attorney.
National Health Care Decisions Day, April 16, helps families like Gwyllet's. Every April, organizations, individuals and businesses participate in the week-long event to highlight the value of advance health care planning.
"Advance directives are legal documents allowing patients' doctors and loved ones to know and honor a person's wishes regarding medical care treatment," said Pat Groves, family matters support services, Beaumont Hospital, Dearborn. "The documents take effect when patients are unable to make their own decisions."
Laurian had to make the decision for his uncle abruptly and from a long distance.
"The last time I talked with my uncle, he was out of breath, and had just fallen in his home," Laurian said. "When the paramedics arrived, he somehow managed to open the door, and then passed out into the arms of the paramedics."
Rushed to Beaumont Hospital, Dearborn, doctors discovered Gwyllet had a heart attack and pneumonia. He received two stents to open a heart blockage, then was immediately put on blood thinners in an attempt to save his life.
"The next day I spoke to the cardiac care nurse by phone. She told me the blood thinners used to save his life were causing other organs to shut down. The doctors said he wasn't looking good - that the life-saving treatment they'd hoped would work was failing," Laurian said.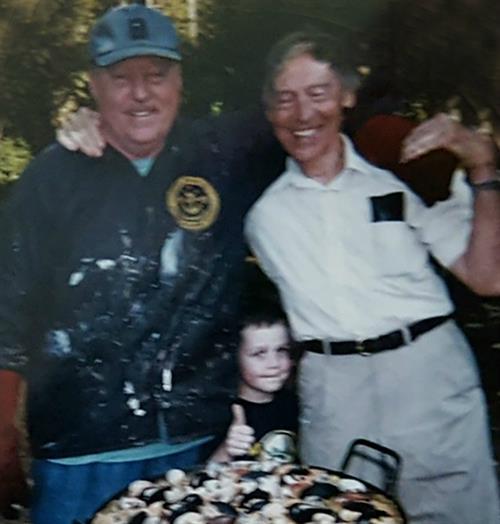 "He was like a father to me my entire life and here I am, 2,500 miles away, unable to see him or observe for myself how he looked and what would happen next," he said.
Beaumont's nursing and family matters support staff worked with Laurian to share regular and frequent updates.
When Gwyllet's condition worsened, Grove spoke with Laurian about his uncle's wishes. She had him read the documents over the phone and sent a photo to demonstrate his deteriorating condition.
"The picture helped him make a quick and immediate decision. He could see the deterioration in his uncle's quality of life and said, 'Don't wait for me to get there.'
"We've watched so many people struggle on life support and their loved ones don't know what they would want. Advance directive forms help the family to responsibly interpret what their loved one would choose," said Groves.
Beaumont makes advance directive forms easily available to patients, families and the community.
The goal of the National Health Care Decisions Day is to ensure all adults with decision-making capacity in America have both the information and the opportunity to communicate and document their health care decisions.
There are three types of advance directives recognized in the United States:
A living will describes the kinds of medical treatments and life-sustaining measures a competent adult wants, if he or she becomes incapacitated. A living will must be signed and dated by the person and witnessed by two adults.
A health care surrogate is a specified adult appointed by a person to make medical decisions should the person become incapacitated. An alternative surrogate may also be appointed. A form must be signed and dated by the person and witnessed by two adults.
A medical power of attorney allows a patient to designate a person to make treatment decisions if he or she is unable to do so. The person should know the patient's wishes and the document must be notarized.
"Every minute spent is worth it. It incorporates our patients' wishes and brings their voice into their care," she said.