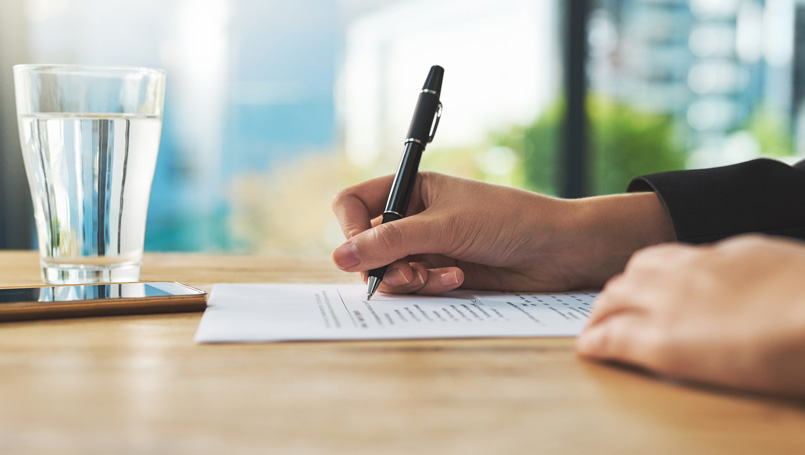 Unless you're from La Crosse, Wisconsin, there's only a 30 percent chance you have filled out an advance directive outlining your wishes regarding medical and end of life care.
Advance directives are written and verbal instructions that communicate your wishes about treatment that will be followed if you're too sick or unable to make decisions about your care.
Ask yourself, "What kind of medical care would I want if I were too ill or hurt to express my wishes?"
If you haven't thought about filling out an advance directive or are still unsure of the benefits, here are a few things to consider:
Getting sick or injured is unexpected
Nobody plans for a car crash or a surprise cancer diagnosis. Having your wishes outlined in advance saves the stress of having to make rushed decisions, or decisions based on an overabundance of new information.
Because of the timeliness of specific treatments, taking the guesswork out of decisions when stress levels are elevated is recommended.
It's not just about you
Not only will you have the peace of mind of knowing your choices are being honored, your patient advocate and family will as well. You've cleared the way for fewer uncomfortable conversations or potential arguments. With fewer decisions weighing on one person's shoulders, your advance directives make sure nobody has to second guess the final outcome.
In the case of La Crosse, patients choosing and directing their care unknowingly chose courses that were much less expensive. Again ask yourself, "What makes your life worth living?" and the how / when of life-sustaining treatment options can become much clearer and you can easily put your loved ones' minds at ease knowing that money wasn't a determining factor in care decisions.
Time to consider possibilities and vocalize them
Advance directives are more than just forms that are filled out. Your decisions and concerns should be vocalized as well. It's recommended to sit down with your family, friends and health care providers and share the decisions you've made for your end of life care and why you have made these choices.
These conversations will allow all parties involved to talk through the different possibilities and scenarios that could play out.
Easier than ever to maintain
Keep your original signed documents in a secure but accessible place where others can find them. You can also make photocopies of the signed originals and provide them to your advocate, family, doctors, clergy or anyone else who may be involved in your care. Most hospitals can also place a copy in your medical record. There are even apps (MyDirectives, My Health Care Wishes, etc.) that can be used to input and store your information.
You'll notice that there's no expiration date on advance directives, so you can review and maintain it as the need arises.