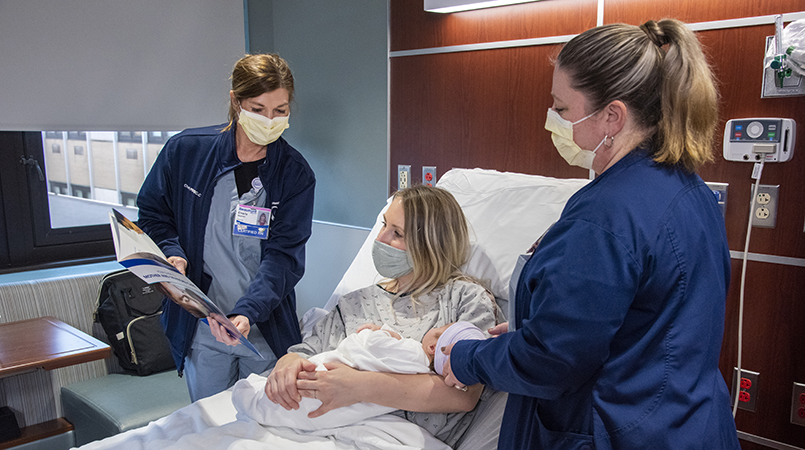 Not all superheroes wear capes – in fact, a whole lot of them wear scrubs. Each year, National Nurses Week is a time when we can honor the extraordinary talents of these caregivers. Although this special week just ended, it's not too late to support Beaumont nurses and honor them for all they do to help manage our health and care for our communities.

"Recognizing the hard work and sacrifices of our nurses lets them know they are supported and valued, because what they do affects the lives of all of us," said Margaret Cooney Casey, president of the Beaumont Health Foundation.

Individuals who wish to honor a special nurse or group of nurses are invited to give a gift that will directly impact the nursing corps at Beaumont and their unique needs. Special funds that support training, education and other initiatives include:
Nursing Continuing Education
Nursing Education and Leadership
COVID-19 Employee Support Fund
Nursing Giving Society
Nurses at Beaumont continue to lead the way in excellence, compassion and patient- and family-centered care. In fact, six Beaumont hospitals – Royal Oak, Troy, Grosse Pointe, Farmington Hills, Taylor and Trenton -- have achieved Magnet Recognition.
This is the highest honor for nursing excellence, given through the American Nurses Credentialing Center Magnet Recognition Program. A subsidiary of the American Nursing Association, the ANCC created the Magnet program to recognize health care organizations for quality patient care, nursing excellence and innovations in professional nursing practice. This recognition belongs to only 600 hospitals in the country, a testament to the exceptional nursing teams of Beaumont who deserve recognition and support.
Beaumont is grateful for the tireless effort and dedication of our nurses. They are vital to the infrastructure of health care and remain an unyielding force in our commitment to transform health in Michigan.
To honor a special nurse in your life, please follow this
link
to make a gift, now and anytime throughout the year.